Alexandria, MN (Nov. 8, 2023) 
For more information, contact: Johnny Van Atta, Director of Hockey Operations (615) 830-1113, [email protected] 
Northstar Knights 18U Prep players, Gavin Hruza, Jake Spraetz, and Hunter Friedrich signed tenders in the NAHL on November 1. A tender is a contract that a player signs announcing his intentions to play for that particular NAHL team. Once a player signs a tender with an NAHL team, his playing rights belong to that team within the NAHL and he may not be recruited by any other NAHL team. Each team is granted 10 tenders which became active on November 1st. Hruza and Spraetz tendered with the Austin Bruins and Friedrich tendered with the Chippewa Steel. "The Northstar staff wants to congratulate Gavin, Jake, and Hunter on tendering in the NAHL", said 18U Prep Associate Coach, Joe Cullen. "Their success is directly related to their work ethic and dedication to this team. We are excited for their future and know they will continue to be a light as they move on from Northstar."
Hruza is one of the longest tenured Knights, having joined the program in 2021. During the 2021-22 season with the 16U Knights, the Horace, ND native scored 39 points (21G, 18A) in 56 games played. Last season with the 18U Prep team, Hruza suited up for 52 games where he scored 42 points (18G, 24). His 42 points ranked 5th on the team, however he ranked 2nd on the team in 5v5 point percentage at 90%, meaning his points were hard earned. This season, Hruza has come flying out of the gates as he leads the team in points with 28 (17G, 11A) in just 19 games played. The senior forward was elected as one of the 2 captains of the 18U Prep team alongside teammate Andrew Leung. "I would like to thank my friends, family and coaches", Hruza said. "I am looking forward to getting to Austin for the new experiences and to further my hockey career."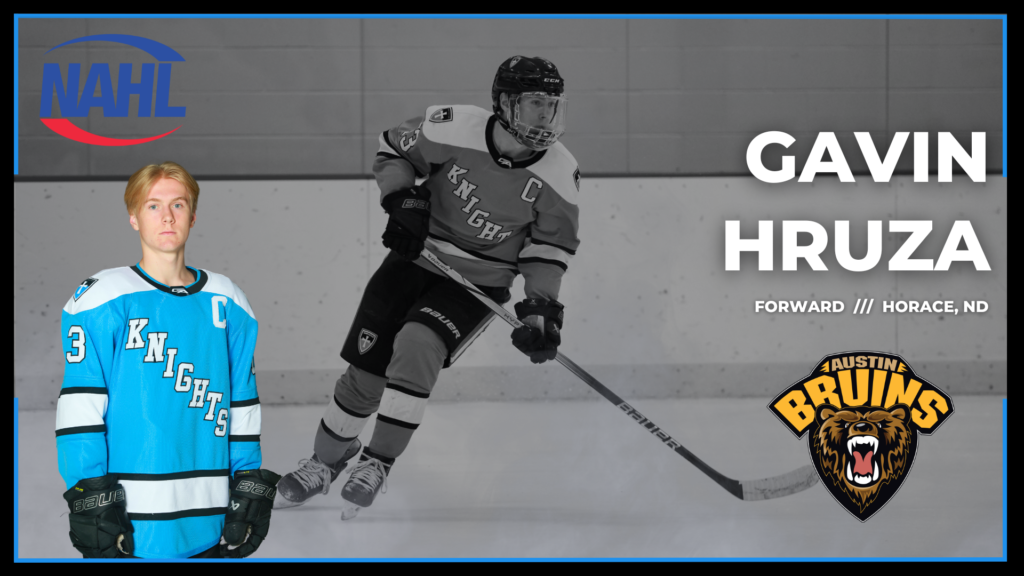 Jake Spraetz is arguably one of the most dynamic skaters the program has ever had. The forward joined the 16U Knights team last season coming over from Phoenix, AZ. In 46 games played, Spraetz scored 40 points (19G, 21A) and was a big force on the Knights special teams, adding 12 power play points (3G, 9A) and led the team with 7 short handed points (5G, 2A). His speed and tenacity to hunt the puck were a big part of the PK unit that finished with a 92% success rate. His successful season even caught the eyes of junior scouts as he was drafted #204 overall by the Sioux City Musketeers in the 2023 USHL draft. This season he has scored 16 points (7G, 9A) in 19 games played. "I would like to thank God, family, and my coaches for this exciting opportunity in Austin to continue my hockey career", Spraetz said.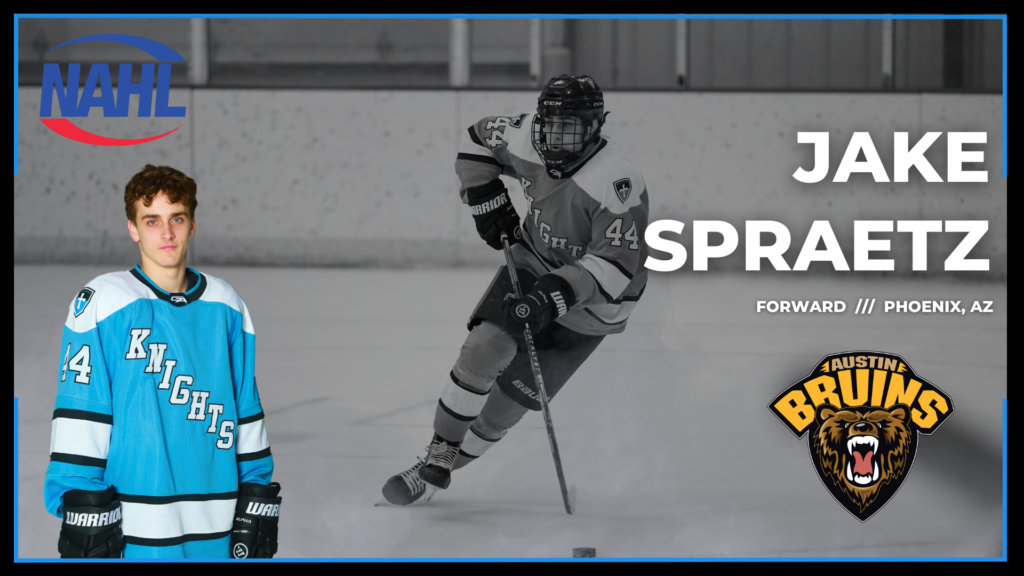 Hunter Friedrich has been a welcomed addition to the 18U Prep team this season. The Chanhassen, MN native joined the Knights following 2 seasons with Holy Family Catholic High School. In 19 games played this season, Friedrich is tied for first among defenseman in points with 8 (1G, 7A). Friedrich is a steady presence on the Knights blueline and is also a tremendous teammate that emulates everything the Knights look for in a player. "I am extremely excited and honored to receive the tender", said Friedrich. "I would like to thank my coaches, family, and most importantly God for giving me this opportunity. I can't wait to get started!"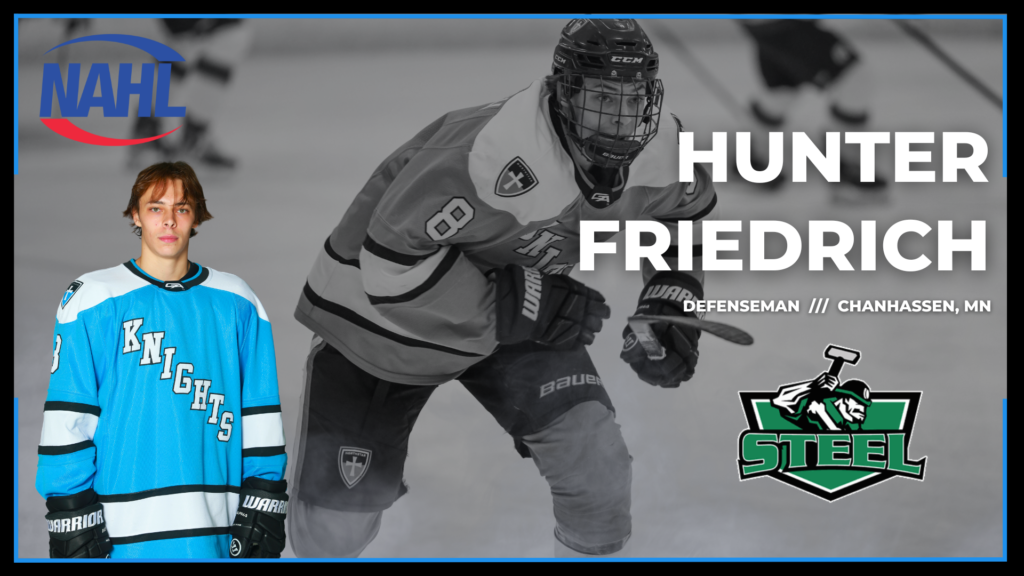 The 18U Knights return to action at home this weekend against the Omaha Mastery with games on Saturday (6:30 PM) and Sunday (11:30 AM).