Will serve as 18U Associate Head Coach, Associate Hockey Director
The Northstar Knights would like to announce the addition of Rylan Galiardi as the Associate Head Coach of the 18U program, as well as the title of Associate Hockey Director. He will work with John Olver and will be the future U18 Prep Head Coach and Hockey Director. Rylan brings a wealth of hockey experience to the Knights as both a player and coach.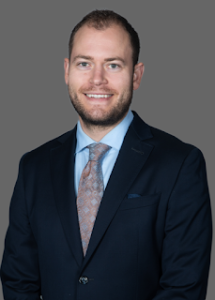 Raised in Calgary, AB, Canada, Galiardi is no stranger to Alexandria. He spent three seasons playing for the MInnesota/Alexandria Blizzard in the NAHL, posting 110 points in 130 games. He  continued his playing career at the NCAA Division I level for Minnesota State – Mankato from 2006-2010, serving as team captain and MSU student athlete of the year in his senior year. After graduating with a degree in sports management and minor in business law, Galiardi played professionally in the AHL, ECHL and also a brief stint in the EIHL in Great Britain for the next three seasons. In his rookie year, he won the ECHL's Kelly Cup as a member of the Florida Everblades.
Galiardi got his coaching career started shortly after his playing career was done as head coach of the Southern Tier Xpress in the NA3HL. After one year, he moved on to the head coaching position with the Sioux Falls Jr. Stampede 18U team, before transitioning to an assistant coach with the Sioux Falls Stampede of the USHL. Galiardi managed the defense on the bench, and helped the Stampede win the Clak Cup championship in the 2018-19 season. Rylan also has coached at USA Hockey National Camps for several years.
"Our family is thrilled to be joining Northstar Christian Academy and the Alexandria community," Galiardi said. "In only two years as a program, Northstar has proved to be a special place, filled with exceptional people. I am eager to learn from all the coaches, staff, and players.
"For me, Northstar will provide a unique opportunity to put my calling as a coach into daily action. I plan to invest in every individual by loving, caring and serving them with enthusiasm, in helping prepare them to become better men of character and integrity in the next stage of their lives, while at the same time helping them become the best player they can become."
Galiardi's family will be joining him here in Alexandria, including his wife Ashley and two sons, Lawson (4) and Skyler (1).