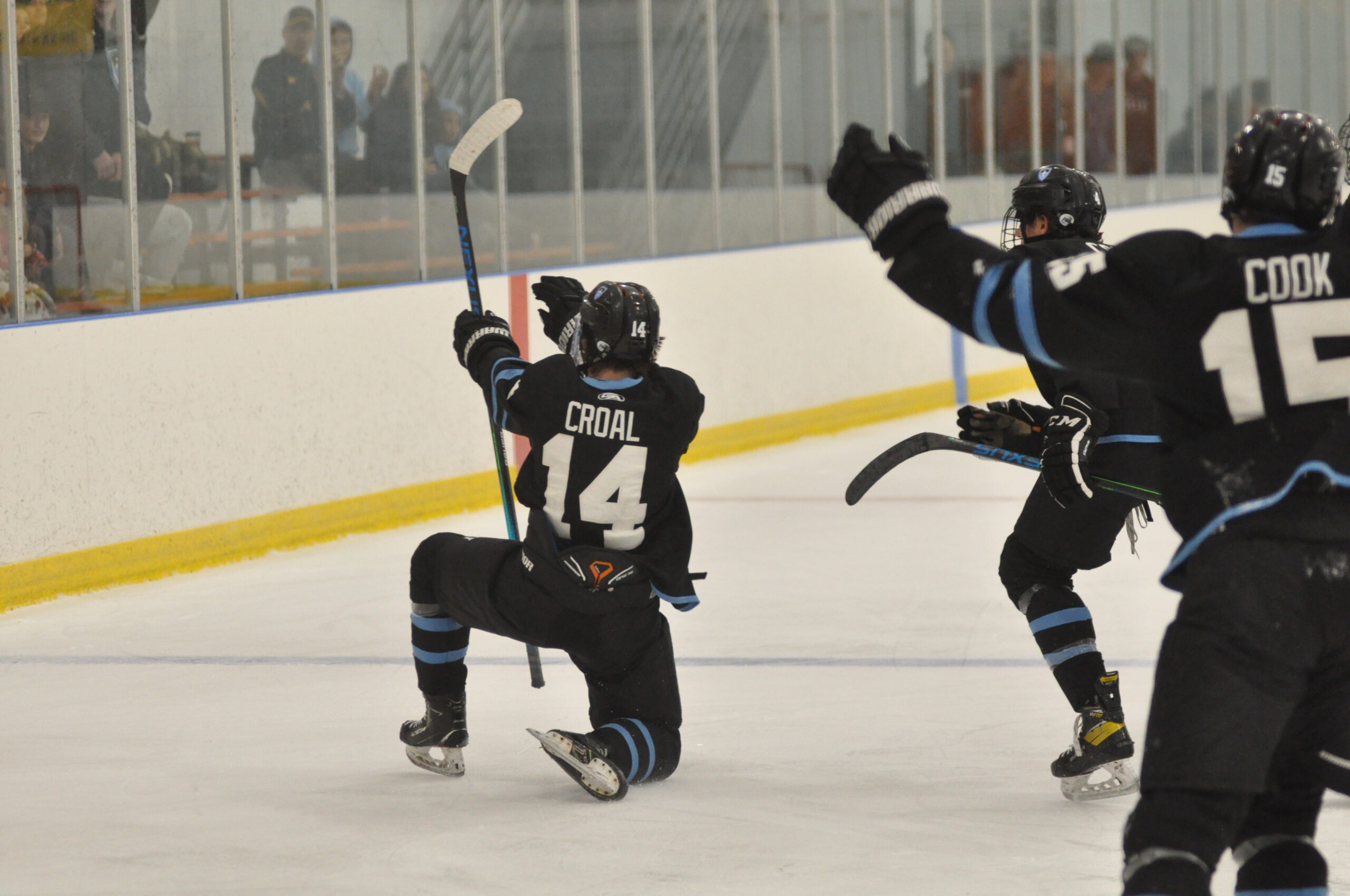 The NorthStar Knights had a great showing this past weekend at the Fargo Force Showcase.
The U18 Team remained undefeated this season by going 4-0-0 over the weekend, taking down the Dallas Jr. Stars (#28), Colorado Thunderbirds (#101), Phoenix Jr. Coyotes (#141), and Detroit Honeybaked (#45).
The Knights continued their dominance by scoring 6.25 goals per game and surrendering 1.25 goals per game while also outshooting their opponent by an average of 45 to 18.
Special teams also played a huge role in the weekend sweep as the knights converted on 25% of their Power Play opportunities while also killing off 16 of 17 of their opponent's Power Plays.
Dylan Cook and Cody Croal lead the charge on offense as they both put up 8 points with Croal notching 5 goals and 3 assists and Cook contributing with 2 goals and 6 assists. Kaleb Pitman also had a big weekend as he scored 4 goals with 2 of them coming on the Power Play.
With the steady defensive presence of Nathan Mulder out with an injury, the defense stepped up by committee led by the solid goaltending tandem from Logan Verpoort and CJ Keir.
Both goalies suited up in 2 games with Verpoort turning away 34 of 36 shots for a .944 SV% and Keir stopping 34 of 37 shots for a .919 SV%. The U18 Knights jump to #2 in the country according to myhockeyrankings.com after their dominant weekend.
The U16 Team continued their development as they went 3-1-0 to bring their season record to 11-2-0. After dropping their first game 5-1 to the Anaheim Jr. Ducks (#30), the Knights rebounded to defeat some very solid opponents in the Milwaukee Jr. Admirals (#64), Colorado Thunderbirds (#27), and Dallas Jr. Stars (#24). In the following 3 games, the U16 Knights scored 9 goals while only conceding 2.
The team also had a strong penalty kill as they shut down all 11 of their opponent's Power Plays. The team was led on offense by Alexandria native, Brayden Berg, who posted 4 goals and 1 assist. Tanner Hunt also provided a spark to the offense by dishing out 6 assists for 7 points. Hunt now ranks 2nd on the team with 18 points through 14 games, just 1 behind Sam Kartch.
On the backend, Bauer Berry had a solid weekend and Lear Voit contributed with the loan goal from the blue line. In net, Max Weilandt and Alexandria's Beck Lidén turned in great performances with Lidén posting a 33 save shutout against the Thunderbirds.
The Knights travel to St. Thomas Arena in St. Paul on Saturday, October 16 to take on the Blue Army at 11:30 am (16's) and 1:45 pm (18's). They play Blue Army again at home on Sunday, October 17th with the 16's playing at 12:00 pm and 18's playing at 2:30 pm.
Alexandria, MN (Oct. 14, 2021)
For more information, contact:
Johnny Van Atta, Director of Hockey Operations