The Northstar Knights faced off against Team North Dakota over the weekend with the 16U team going undefeated and the 18U going 1-1.

The 16U Knights have made significant strides over the past month and their 2-0 weekend effort showed the dividends of the team's effort. On Saturday, Brayden Berg had a 4-point game by scoring 2 goals and adding 2 assists. Gavin Hruza also had a 2-goal game and Landon Dauner and Lincoln Hjelm contributed with a goal apiece. Bauer Berry chipped in with 2 assists on the back end while Beck Lidén was stellar between the pipes turning away 25 of 26 shots on goal for a .962 SV%. With the win, Lidén has a season record of 8-1-0 and a 1.89 GAA.
On Sunday, the 16U Knights continued their upward trajectory by winning 4-1. Gavin Hruza, Jacob Lundeen, Brayden Berg, and Landon Dauner all scored in the game with Dauner's goal coming on the power play. Sam Kartch and Landon Dauner chipped in with 1 assist and Lear Voit added 2. Goaltender, Max Weilandt, stopped 14 of 15 shots against for a .933 SV%. The weekend capped off a true team effort. Assistant Coach Mark Abalan is starting to see the progress the team is making. "I thought the team played really hard all weekend," said Abalan. "We're learning how to play the full game and we're learning how to play competitively.

We're learning about the cumulative effect of a game by playing the right way and building our identity through that. We've taken some big steps in the first month and a half and we're starting to see the fruits of our work now come out in the games. It takes time to lay that foundation but now we're starting to see that guys are starting to all pull the rope in the same direction so to speak and that's really evident now and they're starting to find success. I think that's the biggest thing that is rewarding for Tim and I is that we're seeing them be rewarded for the efforts that they put in in practice and they're starting to see that and then having success on the ice."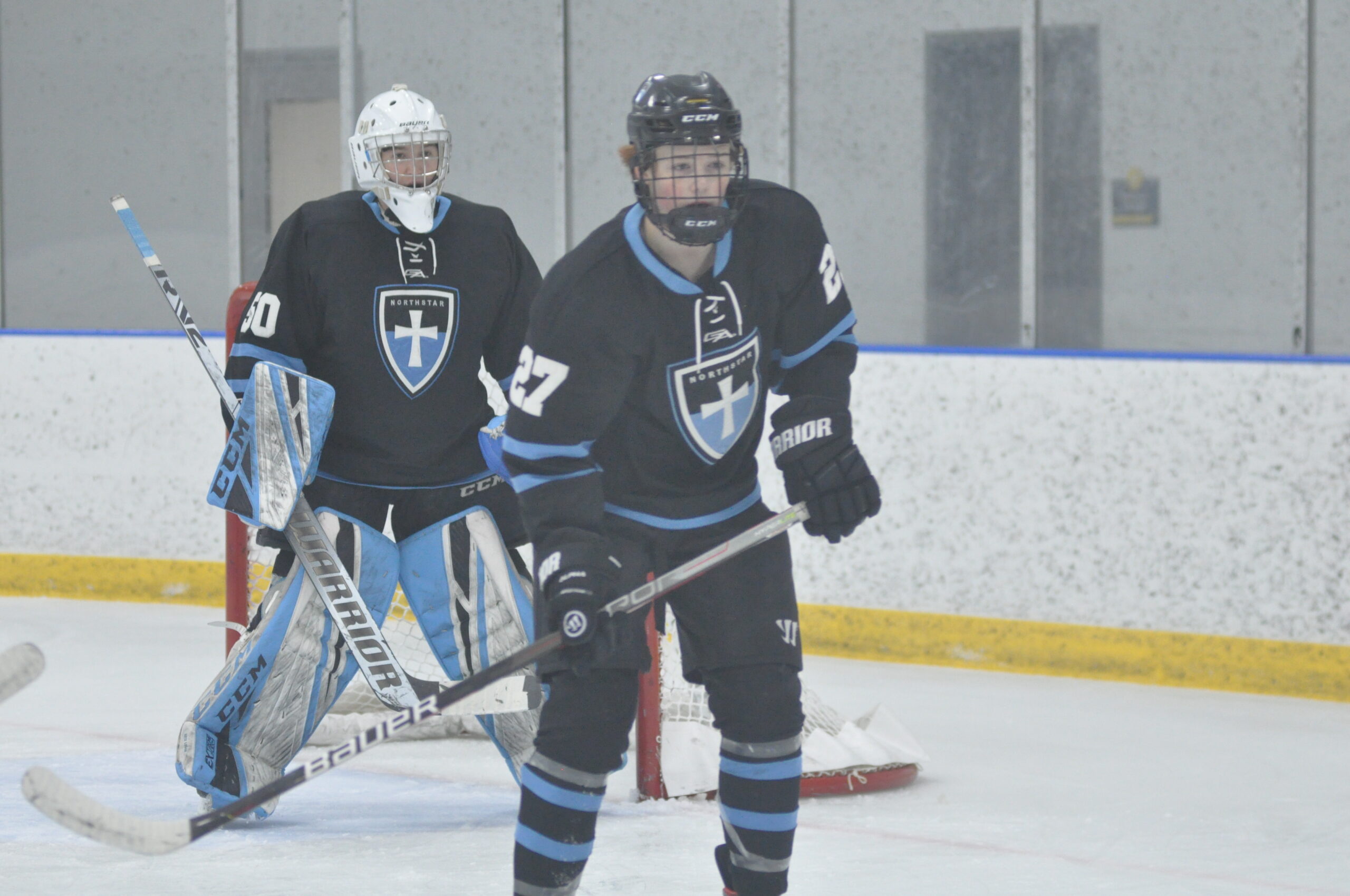 The 18U team lost their first game of the season on Saturday losing 7-4. Although the game was tied 1-1 midway through the 2nd period, Team North Dakota rattled off 4 consecutive goals. However, the Knights answered back late in the 3rd period with a pair of goals from Josh Oswald and Reese Laubach with Oswald's goal coming shorthanded and Laubach's goal coming from the Power Play. With 2 minutes left in the game and the score 4-3 in favor of Team North Dakota, the Knights pulled Goaltender Logan Verpoort to gain a man advantage.

The Knights, unfortunately, surrendered a goal on the empty net but answered back again with a spectacular goal from Logan Anderson. Team North Dakota would then add another empty netter to finish out the game. The loss was a new feeling to the team this year but was a good learning experience for the team with Reese Laubach saying, "The result was not one we were hoping for but one we can definitely build off of and learn from".

After a night of self-reflection, the Knights responded on Sunday with a 5-1 win. Laubach scored 2 goals and an assist to bring his season point total to 35 in 17 games. Cody Croal, Cooper Fredericks, and Caleb Elfering also added goals and Dylan Cook added 2 assists. In the net for the Knights on Sunday was C.J Kier, who stopped 29 of 30 shots for a .966 SV%. Kier now owns a .934 SV% through 9 games and a 1.00 GAA. The 18U Knights will look to build off the adversity they faced and come out strong this coming weekend.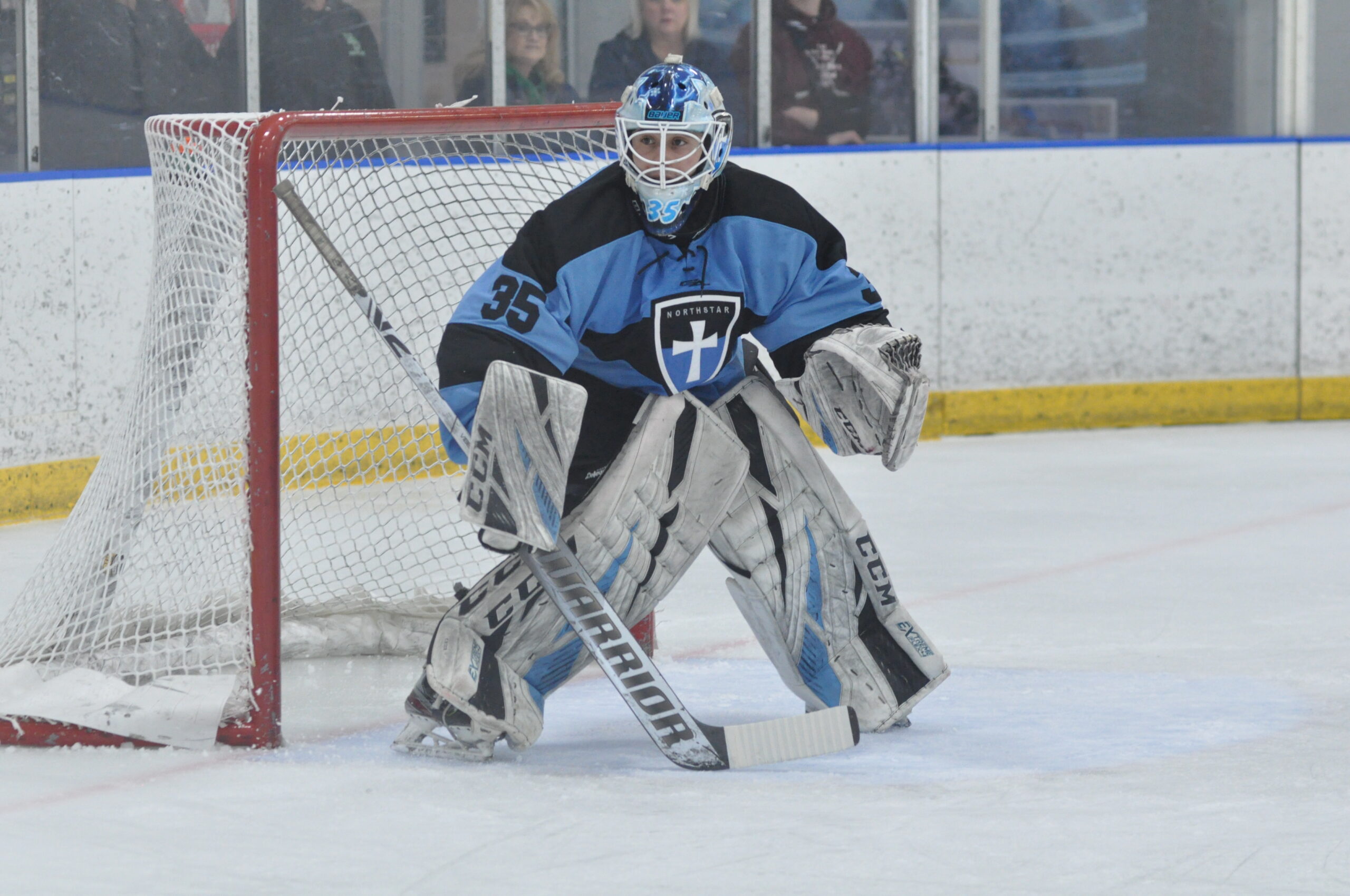 The Knights play at home this weekend against the Des Moines Jr. Buccaneers on Friday, October 29th at 5:00 PM and 7:30 PM and Saturday, October 30th at 9:00 AM and 12:00 PM.

Alexandria, MN (Oct. 27, 2021)
For more information, contact:
Johnny Van Atta, Director of Hockey Operations