NorthStar is announcing the following additions to their board of directors.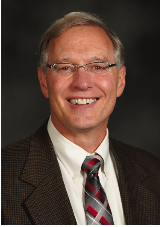 Brenton L. Smith
Brent graduated from High School in Alexandria MN in 1976, and from North Dakota State University in 1980 with a BS degree in Engineering. Brent has been an entrepreneur for over 35 years and has been blessed to start and serve as the Chief Executive Officer of three startup companies and the board chair of 2 startup schools. Brent is married to his wonderful wife Sally for 42 years. They have 3 grown daughters and 6 grandchildren. Brent's personal mission statement is to lift up people and make Jesus smile.
Lee Hein
Lee was born in Waterloo, Iowa and attended Hawkeye Community College. Upon graduation he was hired by The Fastenal Company in July of 1985.
Over the course of his 35+ year Fastenal career, Lee Hein has served as a leader at the store, district, regional and national levels. In 1995, he was promoted to the position of regional vice president. In 2012, he was named an executive vice president, in 2013 was named President, and then in 2015 was named CEO of Fastenal.
Lee has served on the boards of several business and non-profit organizations in the Winona, Minnesota area, including Merchants Bank, the YMCA, and Pleasant Valley Church.
He has a wife Kelly and three children Reid(30), Kendra(28), Logan(24) and one granddaughter Florence (8 mos).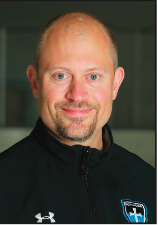 Mark Abalan
Mark was born and grew up in Duluth, MN and graduated from Duluth East High School. Following high school he went on to play Junior hockey in the USHL for the Madison Capitals and the Sioux City Musketeers. He then went on to attend the University of Minnesota Duluth and earned degrees in both Psychology and Secondary Education.
Mark joins the NCA staff with over 20 years of coaching experience. Over the last 11 seasons 9 of those have been in the USHL as both a Head Coach (Chicago Steel) and an Associate Coach (Sioux City). Mark also spent two seasons at Shattuck St. Mary's coaching the U16 team to the National finals both years. During that same time Mark represented his country three times as a member of the USA U19 team winning two gold medals and a bronze.
Mark moves to Alexandria with his wife Missy and their three children, Lilly (12), Grace (5) and Christian (3) and is excited to bring his vast experiences and knowledge to Northstar and to be able to disciple these young men to become followers of Jesus Christ.
The Sports Complex provides facilities for Hockey, Soccer, Baseball, Softball, and Golf. It runs camps and clinics related to those sports for players of all ages. Its Mission is to put Christian principles into practice through programs that build healthy spirit, mind, and body. Its Vision is to provide a safe place where athletes can come to compete while being uplifted by transformational coaches who invest in athletes lives both on and off the field of competition.
The Northstar Sports Complex is located in Alexandria, Minnesota. The Northstar Sports Complex is a brand new 70,000 square foot sports complex that opened in September of 2018.