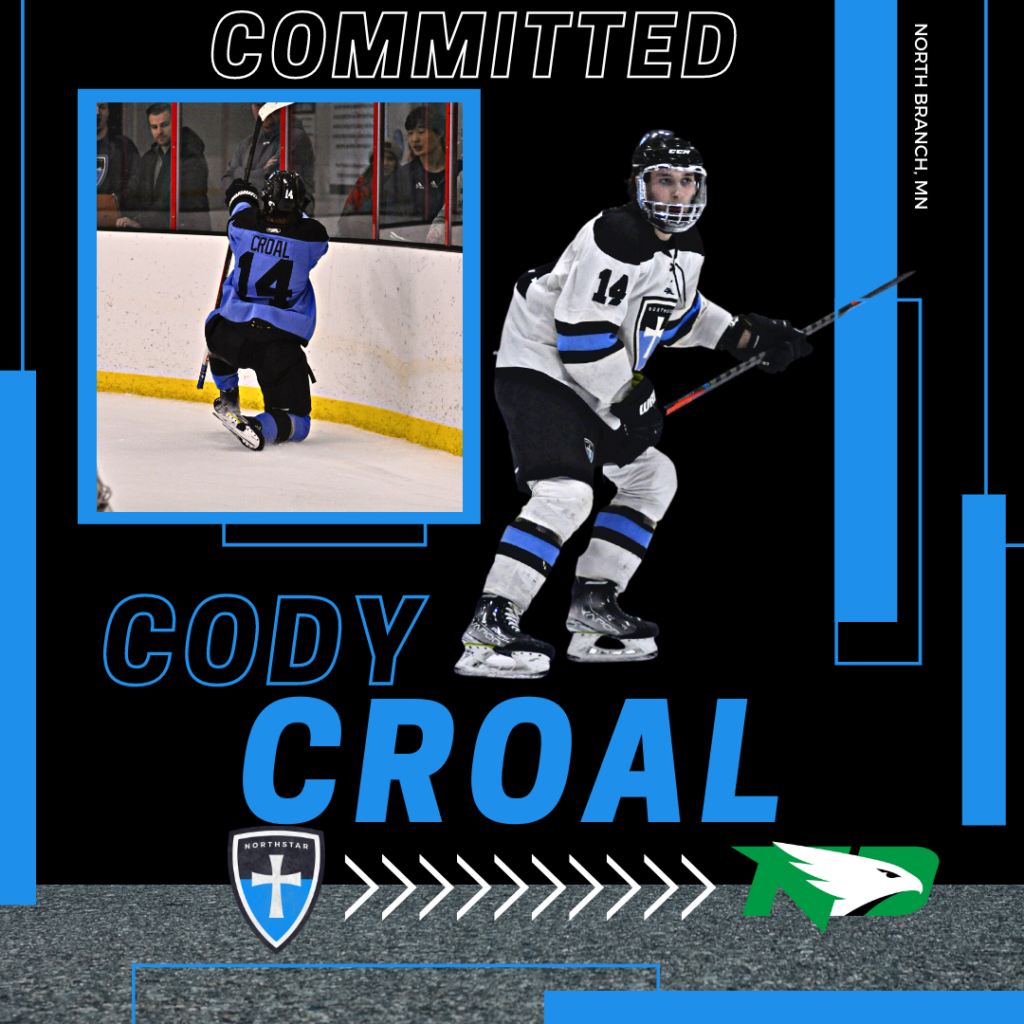 Alexandria, MN (Apr. 28, 2022) 
For more information, contact: Johnny Van Atta, Director of Hockey Operations (615) 830-1113, [email protected] 
Northstar Knights 18U forward, Cody Croal, has announced his commitment to the University of North Dakota. The North Branch, MN native lit up the stat books this season. In 55 games played, he has produced 42 goals and 59 assists for 101 points. His 1.84 points per game led the Knights this season and also ranked #6 overall in 18U AAA hockey of players who played in at least 20 games. In his 2 seasons of 18U AAA hockey Croal has scored 164 points in 97 games which ranked him #4 all-time and ahead of NHL stars, Phil Kessel and Ryan Kesler.
"We're very proud of this commitment that acknowledges Cody's development as a hockey player during his time at Northstar", Head Coach, Rylan Galiardi said. "Cody has grown from an offensively talented player to a full 200-foot warrior that is strong in all areas of the ice. However, we're most proud of Cody's maturity into a Godly young man. He returned to Northstar this year with a goal of growing academically, athletically, and spiritually and we believe Cody is ready to leave here and be a great leader."
Croal will follow Knights Alumni, Ben Strinden (North Dakota) and Jacob Napier (Western Michigan), to the Muskegon Lumberjacks in the USHL next season. He has already notched 6 games under his belt where he has scored 2 goals – both of which came in a game against the Youngstown Phantoms on April 1st. 
"I am excited and honored to continue my education and hockey career at the University of North Dakota," Croal said of his commitment. "Thank you to my family, friends, coaches, teammates, and most importantly God for supporting me!"
The Knights look forward to watching Croal play in the next step in his hockey career and growing his spirituality in a new environment!