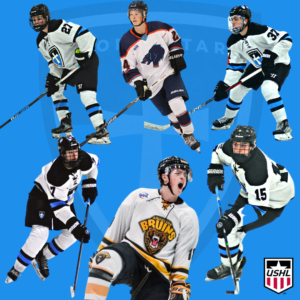 The Northstar Knights saw 4 current and 2 alumni selected in the USHL draft.
Alexandria, MN (May. 5, 2022) 
For more information, contact: Johnny Van Atta, Director of Hockey Operations (615) 830-1113, [email protected]
On Monday, Knights 16U forward, Lincoln Hjelm, became the first Knight in history to be selected in Phase 1 of the draft. Phase 1 of the Draft is ten rounds of "Futures" age players only, which for this draft were players that have 2006 birth years. Hjelm was selected in the 7th round, 94th overall by the Waterloo Blackhawks. The Omaha, Nebraska native skated in 49 games where he scored 17 goals and added 34 assists for 51 points. His 34 assists led the 16U Knights and his 51 points ranked 2nd on the team. "Playing in the USHL has always been a goal of mine and this is a great start with an amazing Waterloo organization," said Hjelm. "I'd like to thank the good Lord, Northstar, my coaches, and my family for all they have done for me. I'm very happy and excited for this opportunity!" Hjelm was a dynamic player for the Knights this season and received high praise from his coaches. "It's great having Lincoln Hjelm as our first Phase 1 draft pick," said 16U Head Coach, Tim Jackman. "Waterloo drafted a great player and even better young man." 16U Associate Coach, Mark Abalan, also spoke very highly of Hjelm. "Lincoln is an awesome young man," Abalan said. "His passion and commitment to get better every day is what makes him special. He plays a 200-foot game and he is a total warrior and winner. He is totally fearless and his competition level is sky-high. He has a great future as a leader both on and off the ice."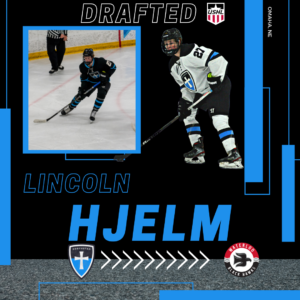 Phase 2 of the USHL Draft took place on Tuesday. This draft phase is open to players of all ages eligible (06-03 birth years) to play junior hockey and are not currently protected by another USHL team. Here, the Knights saw current players, Dylan Cook, Caleb Elfering, and Brian Morse selected as well as former Knights, Talon Sigurdson and Anthony Menghini.
Knight Alumni Talon Sigurdson, was selected by the Des Moines Buccaneers 6th round, 91st overall. Sigurdson played 2 years for the Knights from 2018-2020 where he totaled 42 goals and 51 assists for 93 points in 108 games played. Last season, Sigurdson split the season with the Twin City Thunder NCDC team and USPHL Premier team. This season Sigurdson made the jump to the NAHL with the Anchorage Wolverines where he had a breakout season scoring 38 goals and 21 assists for 59 points in 60 games. His 38 goals tied for 2nd in the NAHL and also ranked 3rd in the league in +/- with a +36.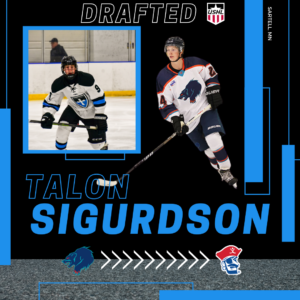 Dylan Cook was the first current Knight selected as he was selected by the Lincoln Stars in the 8th round, 119th overall. Cook scored 35 goals and added 59 assists for 94 points in 57 games played. "It's a super amazing opportunity and I am super blessed to have been a part of Northstar the past 2 years to get me to this point," said Cook. "I can't wait to continue training this summer here with all the guys to help push me. With that being said, it is super exciting and I can't wait for next year!"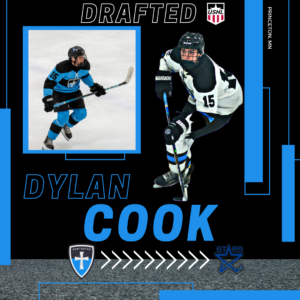 Caleb Elfering was selected by the Waterloo Blackhawks in the 11th round, 157th overall. Elfering will join 16U Knight, Lincoln Hjelm, in Waterloo. "Being drafted in the USHL means a lot to me," said Elfering. "It is an encouragement to me because someone at that level sees something in me and my game." In 56 games played this season, the Richland, Washington native tallied 22 goals and 40 assists for 62 points.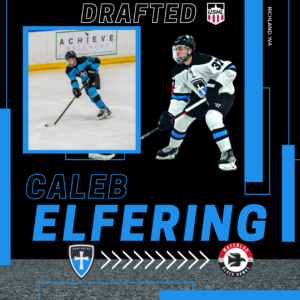 Anthony Menghini joins fellow Knight Alumni, Jakob Stender (2018-2020) after he was selected by the Fargo Force in the 13th round, 188th overall. Menghini played 2 seasons with the 18U Knights from 2019-2021 where he accumulated 42 goals and 71 assists for 113 points. This season he played a 16-game stint with the Des Moines Buccaneers of the USHL tallying 3 points and then spent the majority of the season with the Austin Bruins of the NAHL where he scored 20 goals and 11 assists for 31 points in 37 games.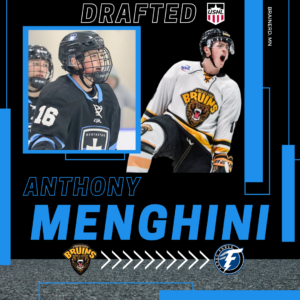 Defenseman, Brian Morse, was selected by the Youngstown Phantoms in the 15th round, 222nd overall. Morse will join current Knight teammate, Reese Laubach, who was selected by the Phantoms in the 3rd round, 33rd overall in last year's USHL Phase 2 draft. The Fresno, California native put up 13 goals and 61 assists for 74 points in 55 games played this season. His 61 assists and 1.35 points per game led all 18U defenseman in AAA this season. "I am extremely grateful to be selected in the USHL by Youngstown," Morse said. "I'd like to thank my coaches, family, and most importantly God for everything they've done to get me here. There is still lots of work to be done, but I am super excited for what the future holds!"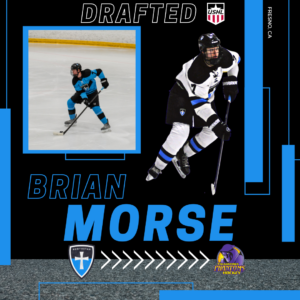 "Having 6 guys drafted in the USHL this year validates Northstar's development model," Northstar Director, Rick Randazzo, said. "We are extremely proud of the hard work these young men have put into their hockey development but more importantly the Godly men they are becoming in all aspects of their life."  
The Knights are proud of all the hard work the boys have put in this season and are excited to watch them take the next steps in their hockey careers!