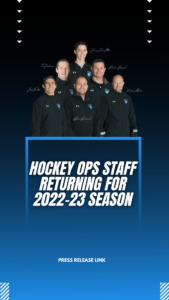 Heading into the 2022-23 season, The Northstar Knights will return all 4 of their coaches from the previous year. The Knights are happy to be able to keep the continuity within the Hockey Operations department for another season. Under the leadership of Northstar Director, Rick Randazzo, the Knights are bringing back coaches Tim Jackman, Rylan Galiardi, Dallas Steward and Mark Abalan along with Strength & Conditioning Coach, Josh Freitas, and Director of Hockey Operations, Johnny Van Atta. "I am excited for our Coaches and Staff to build on the athletic, spiritual and academic foundation that we laid down over the past year" said Randazzo. "I look forward to our entire staff investing in our players both on and off the ice."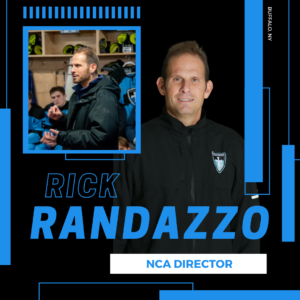 Mark Abalan came to Northstar in the summer of 2021 following 9 total seasons in the USHL with 8 seasons as an Assistant Coach with the Sioux City Musketeers and 1 as the Head Coach with the Chicago Steel. Abalan also coached 2 seperate seasons with Shattuck St. Mary's 16U AAA teams. Additionally, he represented the United States as an Assistant Coach at the World Junior A Championships on 3 different occasions. His teams won the gold medal in 2013 and 2018 and a bronze medal in 2019. Abalan brings a wealth of experience to the coaching staff and is excited to disciple young players to grow in their relationship with Jesus Christ.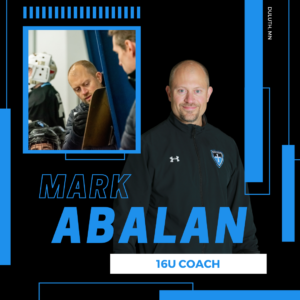 Dallas Steward also joined the Knight's staff in the summer of 2021. Before coaching, Steward played junior hockey with the Green Bay Gamblers of the USHL where he won the Clark Cup in 2000.  He then went on to play collegiately at Alaska Anchorage followed by a 6 year professional career in the CHL and ECHL. After he retired from playing, Steward started his coaching career with the Sioux Falls Stampede (USHL) as an assistant coach and scouting director from 2011-15. While there, he helped lead the team to three consecutive playoff berths and a Clark Cup title in 2014-15. He then moved on to become the Associate Head Coach with the Chicago Steel of the USHL for two seasons from 2015-17 where he won another USHL Championship in 2017. He then moved to Michigan Tech where he was the Assistant Coach for 4 seasons. Last season, Steward and Coach Galiardi's 18U Prep team won the NAPHL Championship.  Coach Steward is a passionate coach who has been instrumental in FCA Hockey's and Northstar's Summer AAA program.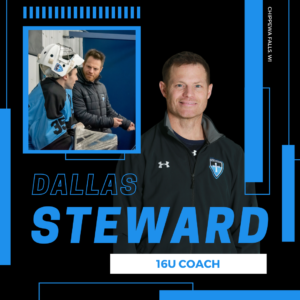 Rylan Galiardi, a Calgary Alberta native, started his playing career with the Minnesota Blizzard in the NAHL. After 3 seasons there and a brief stint in Sioux City of the USHL, Galiardi played collegiately at Minnesota State University-Mankato. In his 4 seasons with the Mavericks, Galiardi accumulated 81 points in 140 games and was also named team Captain his senior season. After graduating, Galiardi played in the AHL, ECHL and EIHL from 2011 until he retired in 2014. In 2016-17 Coach Galiardi was named the Assistant Coach with the Sioux Falls Stampede of the USHL where he coached until 2020. His Stampede took home the Clark Cup in the 2018-19 season. In 2020, he joined the Northstar coaching staff and coached the 18U Knights with John Olver, winning the NAPHL Championship and followed that up with another championship this past season coaching with Steward. Coach Galiardi leads FCA Hockey's Coaches ministry that includes coaches at the professional, college and junior levels.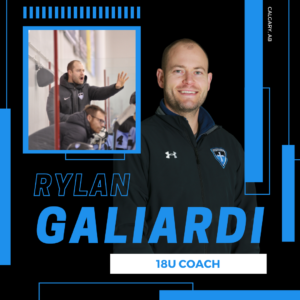 Tim Jackman, the longest-tenured coach having been at Northstar since the beginning, might have the most notable playing career of the Northstar Coaches. He began his career with the Twin City Vulcans in the USHL before playing 2 seasons with Minnesota State-Mankato. After his time with the Mavericks, Jackman suited up in over 400 NHL and 400 AHL games throughout 14 seasons. He spent time in the NHL with the Anaheim Ducks, Calgary Flames, New York Islanders, Los Angeles Kings, Phoenix Coyotes, and the Columbus Blue Jackets. After hanging up the skates, Jackman returned to his alma mater to work as an Assistant Coach for 2 seasons with their men's hockey team. Following his time at Mankato, Jackman took a leap of faith to come to Northstar during their inaugural season in the 2018-19 season. Over the last 4 years, Coach Jackman has been able to see the growth of the program. "God brought a special group of people together that first year that took a step of faith and trusted what Rick and Shannan's [Randazzo] vision was on discipleship and on school and then on hockey" said Jackman. "To see the community that has been built in 4 to 5 years has been truly amazing with all of the new coaches that have come on staff, all the players and all the hockey operations. There's so many people that have come to Alexandria to serve this program and to serve these young men. God is moving and He is doing something. The young men, when they leave here, are being a light in a dark hockey world; they're being lights out there and they're growing in their foundation here. They're becoming men and they're learning how to be different out there and it's just an amazing place where guys can come be safe to learn about the Lord, grow in their fellowship with other believers, grow in their knowledge, come to know Jesus Christ, and learn how to walk it out in this world as well as training at the sport they love. Families get to come alongside that and families are being changed – parents, fathers, their relationships – it's more than I had anticipated and I really had no idea what we were signing up for but there have been guys here that find freedom in the Lord and get to live that out so this is an amazing place."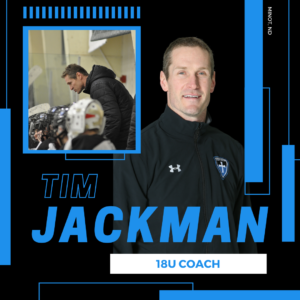 Although the player's have made tremendous strides on the ice, some of that would not be made possible without the strength and conditioning training that Josh Freitas leads the players through. "Josh's impact in the weight room has been substantial", said Coach Galiardi. "He not only helps put our players in the best position to perform but pushes them to grow in their character, work ethic and discipline. More importantly, Josh is a mentor and role model for our guys and builds meaningful relationships with them and cares about their hearts."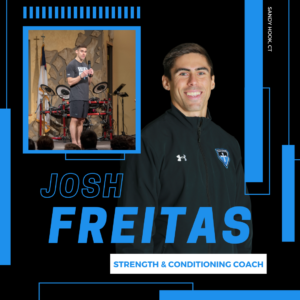 To round out the Hockey Operations group, Johnny Van Atta will return to his role as Director of Hockey Operations. Born and raised in Franklin, TN, Johnny joined the Knights in October of 2021 after previously working for TPH Hockey at their Nashville location. Prior to TPH, he worked for the Knoxville Ice Bears of the SPHL as their Statistics and Video Coordinator for 4 years while he attended college at the University of Tennessee-Knoxville. In his role with the Knights, Johnny is responsible for home game live broadcasting, equipment repair and maintenance, all game day operations, travel planning and scheduling, news article write-ups, social media content, statistics and video breakdown, managing the scouting database and assisting in staff lead discipleship groups.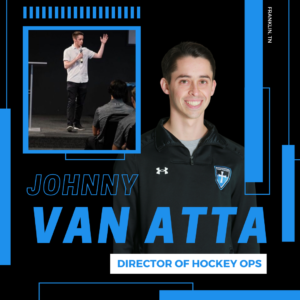 The Knights are looking forward to the 2022-23 season and will be announcing new player signings soon, so stay tuned!
Alexandria, MN (June 30, 2022) 
For more information, contact: Johnny Van Atta, Director of Hockey Operations (615) 830-1113, [email protected]