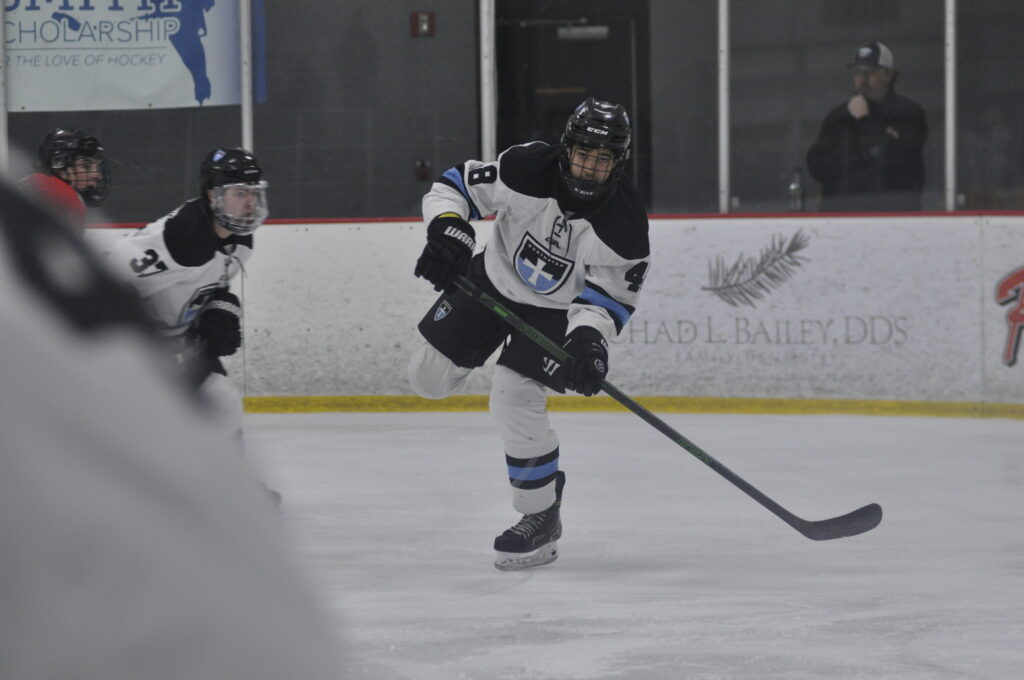 Name: Logan Anderson
Years Played at Northstar: 2020-2022
Current Team: Retired
This Northstar Knights alumni spotlight features the deadlifting master, Logan Anderson. If you ever find yourself in a weight room with Anderson, aka "Scoob", chances are, he will be deadlifting at some point. This guy absolutely loves to get after it in the gym. Hailing from Elkhorn, Nebraska, Scoob was the glue guy any team would dream of having. His fun loving attitude and determination to push himself in the classroom, weight room and on the ice made it a joy for any staff member to work with him. We all miss Scoob around Northstar but we know he is off making, and will continue to make the world a better place around him. Enjoy this interview from Logan Anderson!
What are you up to at the moment? 
I am currently attending the University of South Dakota and studying nursing. This year was a growth year for sure. I definitely learned more about myself and I did a lot of self reflecting and kind of found out what makes me happy in life and what doesn't. One thing that I found that does make me happy is pushing my mind and my body to the limit. I've always found joy in that so that would be the next step in my life which would be to go into the Navy. College has been pretty easy to be honest after playing sports and doing school all throughout my life. I want to keep challenging myself. I've always liked a challenge because it keeps you sharp and keeps you disciplined so right now I'm just training for the Navy. 
What led you to Northstar?
When I came to Northstar, it was a place where once again I thought I could test my mental and physical capacity basically to see how far I can push myself and also to develop as a human being more. There are a lot of lessons that I've learned, especially at Northstar, that I've incorporated into my life now like discipline. I've found that nothing really gets done unless you're disciplined because most of the time you don't wanna do stuff that's going to make you productive so you have to be disciplined in what you do. The reason that I came back (for a 2nd year) was because of those reasons and also because of the brotherhood that you build. With the guys there, they start off as strangers in the beginning of the year, but by December they're probably some of your best and closest friends. But, if you graduate and stay two years like I did, they will be your best friends for life.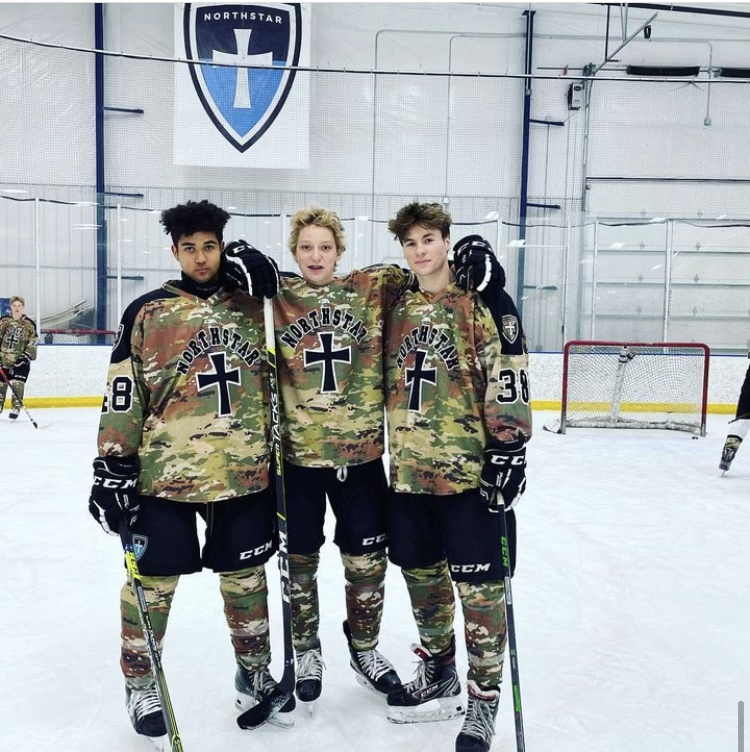 How did Northstar impact your spiritual life and how have you been able to carry that on?
It impacted my spiritual life by helping me to learn more and develop more as a Christian and just knowing the Lord's word because we go through it every single day and also knowing his plan for me. Sometimes it can be a little bit murky and we might not see it but it's kind of like us looking through swamp water. The Lord is looking through crystal-clear water and he knows what's gonna happen 5 to 6 to 10 years away but we might be in the murky water and we can just see what's in front of us so we should keep our eyes on him.
How did Northstar grow your skill development in hockey?
It definitely made me push my limits, especially some of the drills that we did. It made me feel really uncomfortable when we first started doing them but we did them so much and we were on the ice so much that eventually I was able to concentrate on those drills and get better at them. The coaching staff was always uplifting and always there for me. If I had any questions, even now, if I have any questions about training, I can ask Frito (Josh Freitas) and he's more than happy to help me out with that. They have always helped me with my strength and conditioning and just making sure that I'm being safe and doing things the right way.
What were some of the hardships of Junior hockey and some lessons you learned there? 
I decided not to pursue juniors because I feel like there is more that this world has to offer than hockey. I could have just kept playing but I wanted to experience a little bit more of what life has to offer and find out more about myself which I was never really able to do because hockey was always year round.
Any advice to give to the current Northstar players or future knights? 
I would say find on this was kind of hard um lessons and you might not see why they're trying to teach you on right now but once you get out of there you understand that this world is filled with a lot of weak people and a lot of people that just want to do things the easy way and once you once you're at north star you won't really be able to look at the world like how you were before how anyone else sorry excuse me how anyone else would be able to because you would have seen how how hard and how far you could push your body and mind and you'll probably want to achieve more in your life because that's what north star is all about finding find those people who want more which I always loved so I mean I was your my advice like embrace that embrace the the hardships and all the lessons they try to instill in you because once you leave like they'll be they'll be worth a lot they'll be worth more than gold.
Favorite scripture verse or one that you feel is meaningful to you right now?
The verse that is impacting my life right now is Isaiah 41:10. ("Fear not, for I am with you; be not dismayed, for I am your God; I will strengthen you, I will help you, I will uphold you with my righteous right hand." –  ESV). Where I'm about to go, I'm gonna need the Lord with me because there's gonna be some long days and long nights ahead and I'll need to have the courage to step outside of my comfort zone constantly once again. I am going to have to really be leaning on the Lord and just knowing that He's got a plan for me.
What's next for you?
I will be going into the Navy while I'll take the Navy SEAL PST (Physical Screening Test) and that's what I'm training for right now. Hopefully in about a year or so, I'll be in a BUD's class and then graduating in the next two or three years.