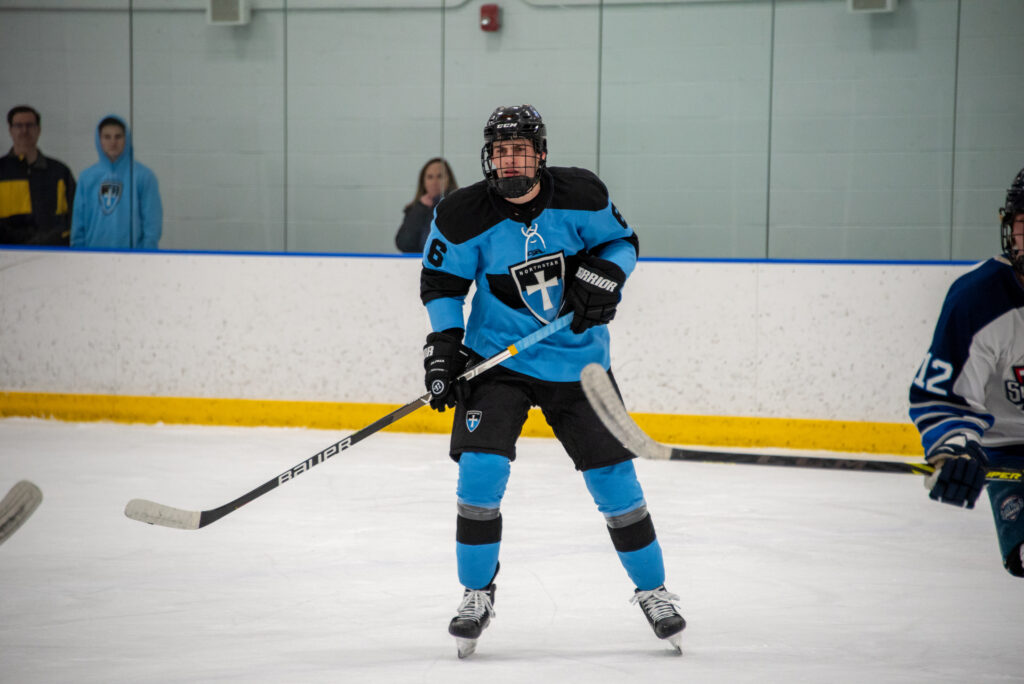 Name: Reese Laubach
Years played at Northstar: 2020-22
Current Team: Omaha Lancers (USHL)
This Northstar Knights Alumni Spotlight features Reese Laubach. Laubach is a San Jose, CA native who played for the 18U Knights during the 2020-21 and 2021-22 seasons. During his time at Northstar, Laubach lit up the record books, ranking first all time in goals (84) and points (177) and 2nd in assists (93) while also helping his teams win 2 NAPHL championships. His dominant play on the ice led him to be selected by the Youngstown Phantoms in the 3rd round of the Phase 2 of the USHL draft in 2021. He then committed to NCAA powerhouse, Minnesota State-Mankato in the fall of 2021 and followed that up by being selected by his hometown team, San Jose Sharks, in the 7th round of the 2022 NHL draft. This season, Laubach was traded from Youngstown to the Omaha Lancers where he has put up 20 points (5G, 11A) in 33 games played. In his final game of the USHL season, Laubach recorded a hat trick against the Sioux City Musketeers. As prolific as he is on the ice, Laubach is an even better man off the ice and someone you definitely would be blessed with to have in your life. Please enjoy this interview from the man, the myth, and the legend, Reese Laubach.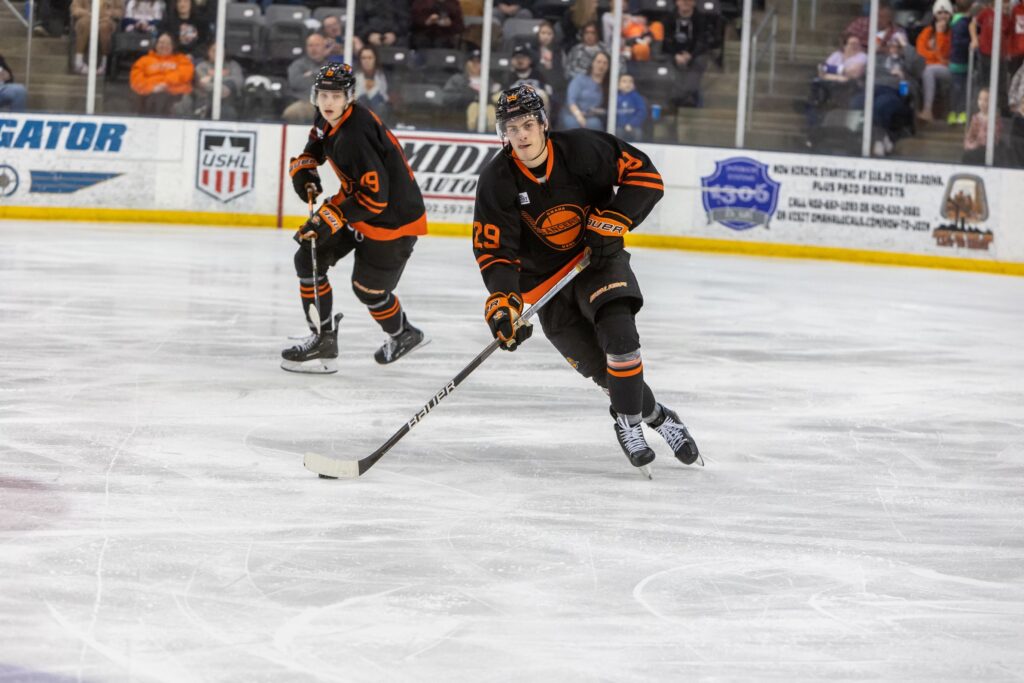 What are you up to at the moment? 
I am in Omaha at the moment playing for the Omaha Lancers in the USHL. We are just finishing up the season – we have got one weekend left here and I just want to finish strong. Unfortunately we're not making the playoffs this year but I am just looking forward to a good summer of training and just getting better and coming back next year and being better. This year has been good for me but it has also been really hard. Juniors has been a tough transition for me but I got put into a pretty good situation in Omaha with a pretty good group of guys, so since the trade here, it's been awesome.
What led you to Northstar?
JO had reached out to me a few times before my 16U year and eventually I ended up telling him no and I actually was going to stay in San Jose for another year. Then when COVID happened, thankfully Northstar kind of opened up the opportunity and a spot opened up for me again and I was able to take the opportunity to go to Northstar and that was probably the best decision of my life to go there.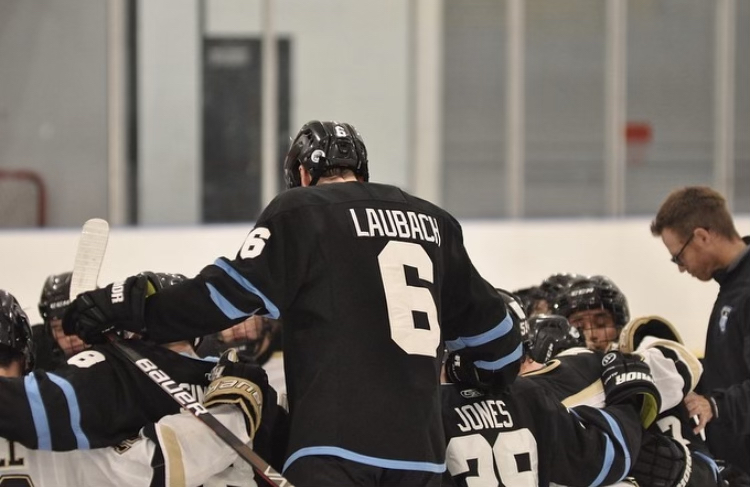 How did Northstar impact your spiritual life and how have you been able to carry that on?
Northstar impacted my spiritual life by teaching me how to have my own relationship with God. I've been able to stay in the word pretty frequently and I've been able to reach out to some guys. I have a pretty good group of Northstar guys so we all kind of keep each other accountable and we can check in with each other and just talk man-to-man and not really have to be weird about it or anything but Northstar definitely taught me how to have my own faith.
How did Northstar grow your skill development in hockey?
Northstar grew my on and off ice skills a lot obviously with all the all the things you have at Northstar with the awesome weight room and the 2.5 hours of ice each day. If you love hockey, it's hard not to get better so just really buying in and giving everything you got and pushing yourself so much. Just push yourself every day to get better and obviously with the guys we had, we had a pretty good group, so a lot of us were pushing each other obviously on the ice but in the weight room too and just being competitive and like I said pushing each other to get better.
What were some of the hardships of Junior hockey and some lessons you learned there? 
Probably just trusting that God has a plan for you no matter what. I went through a pretty tough situation at my previous team where it just wasn't a very good fit for me and I had to really lean into my faith and trust that what I was doing there and that the group of people I was surrounded with was all for a reason and it was all for the purpose of helping me in the future.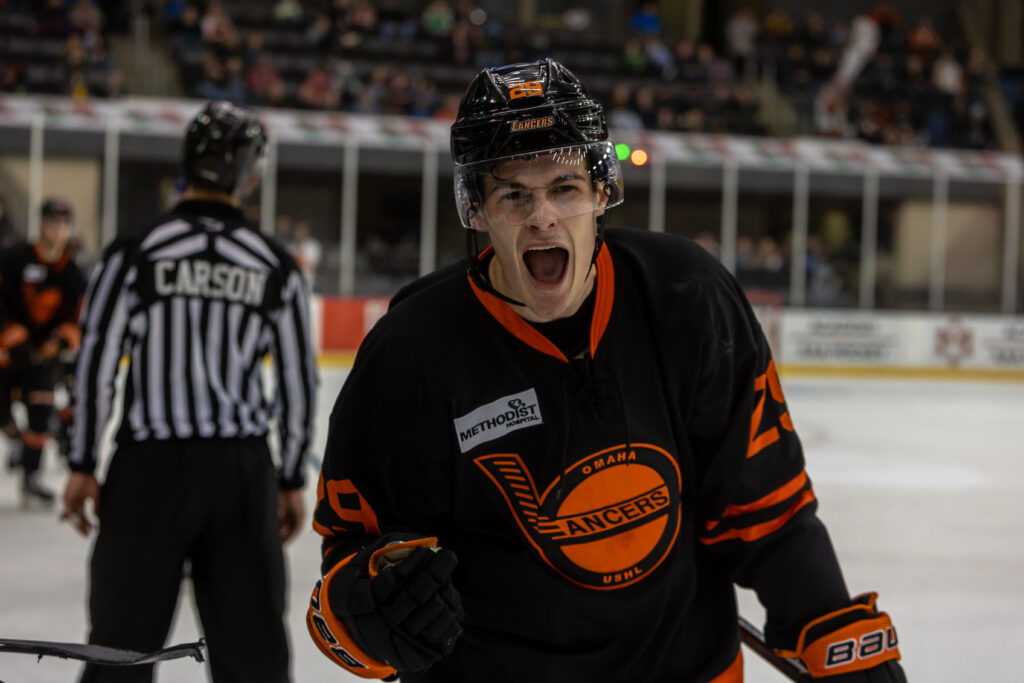 Any advice to give to the current Northstar players or future knights? 
My advice would be to take full advantage of the time you get at Northstar. If I could, I would go back there in a heartbeat. I loved every minute of the 2 years I was there so don't be so worried about moving on to juniors and moving to the next level in hockey. I guess just take advantage of what you have in Northstar and the people you have that you're surrounded with. 
Favorite scripture verse or one that you feel is meaningful to you right now?
My favorite verse is Galatians 6:9 ("And let us not grow weary of doing good, for in due season we will reap, if we do not give up." – ESV) which my version says, "let us not become weary and doing good for at the proper time you will reap a harvest if you do not give up". That verse meant a lot to me for a while and it's a verse I've been able to lean into this year and it really describes how my year has gone just knowing that everything going on is for a purpose other than what we see now.
What was your favorite memory at Northstar?
Winning the 2 Dixon Cups was great obviously and we had to work pretty hard for that, but I would say my favorite memory at Northstar was probably the mission trip we took last spring to Iberia, Missouri. Just being with that group of guys and we all got so close and came together for that week to help a community that really was in need I thought that was pretty awesome.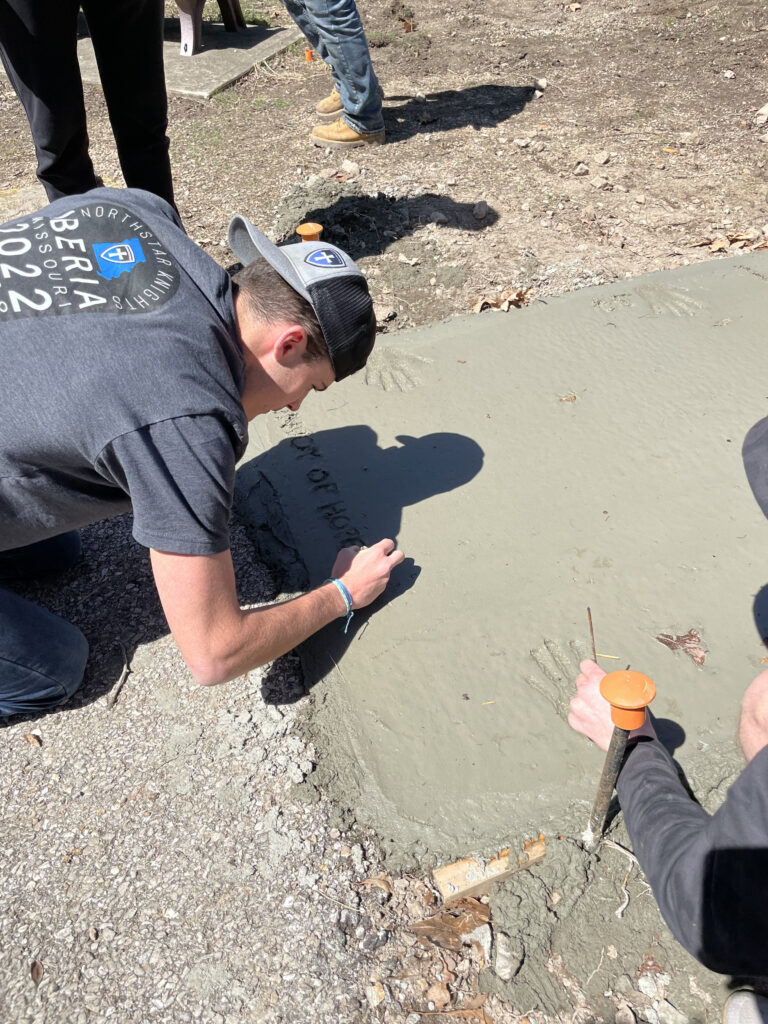 What's next for you?
Well obviously the plan for now is to play one more year at juniors and then head to college but right now I'm just honestly more focused on my training and getting better this summer so I can be a dominant player and play well next year.