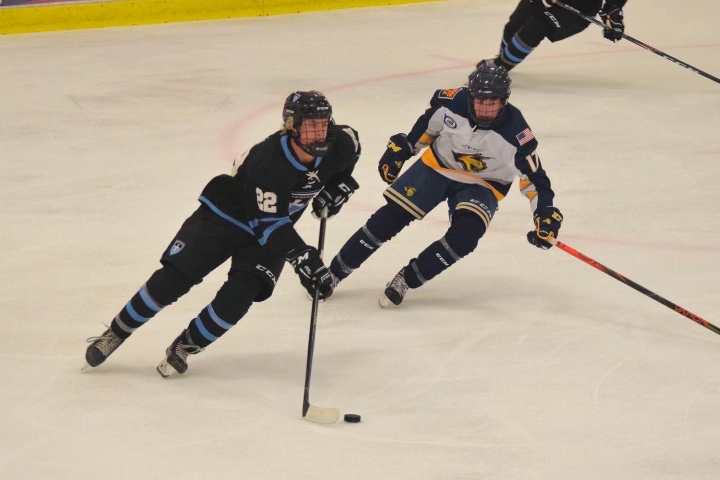 Name: Kaden (KJ) Hjelm
Years played at Northstar: 2019-2021
Current Team: Bethel University (NCAA DIII)
This next player up on our Knights Alumni spotlight is KJ Hjelm. Hjelm came to Northstar in 2019 from Omaha, Nebraska where he spent time in the Omaha Lancers AAA program. In his 2 seasons at Northstar from 2019-2021, Hjelm suited up for 88 games where he scored 43 points (13G, 30A). His 88 games played is a true feat considering how banged up he was during his time at Northstar which will be covered later in the interview. Upon graduation from Northstar, Hjelm played for the Kenai River Brown Bears of the NAHL in the 2021-22 season where he scored 14 points (7G, 7A) in 59 games played. During the 2022-23 season, Hjem suited up for 20 games with the Lone Star Brahmas in the NAHL where he scored 6 points (0G, 6A) before leaving to pursue other opportunities. "KJ and his family were extremely persistent in attempting to become a Northstar Knight", said coach Tim Jackman. "He attended 3 to 4 camps before being given a position on the Knights and we felt like how can we not take this young man who wants to be a Knight so bad. He never wasted a day here, and he is a very humble, hard-working man and he loves the Lord." Please enjoy this interview catching up with KJ Hjelm!
What are you up to at the moment?
I am in my first semester at Bethel university after playing my second year of junior hockey. I played last year in Kenai, Alaska for the Kenai River Brown Bears as my first year of junior. This season, I started with the Lone Star Bahamas in Fort Worth, TX. I was there for about 3 months before I just didn't feel at peace where I was and I just felt a better calling and a bigger calling and it led me to Bethel. I knew (Bethel Head Coach) Chris McKelvey through FCA and Northstar camps in the summer and I reached out to him and I had plans to come the following year and I was like "hey can I come in early" and he said "of course" pretty much. I have been here at Bethel since the beginning of January and I haven't looked back. Time flies here and I'm really grateful to be here and the connections I've made and the faithful environment I'm in.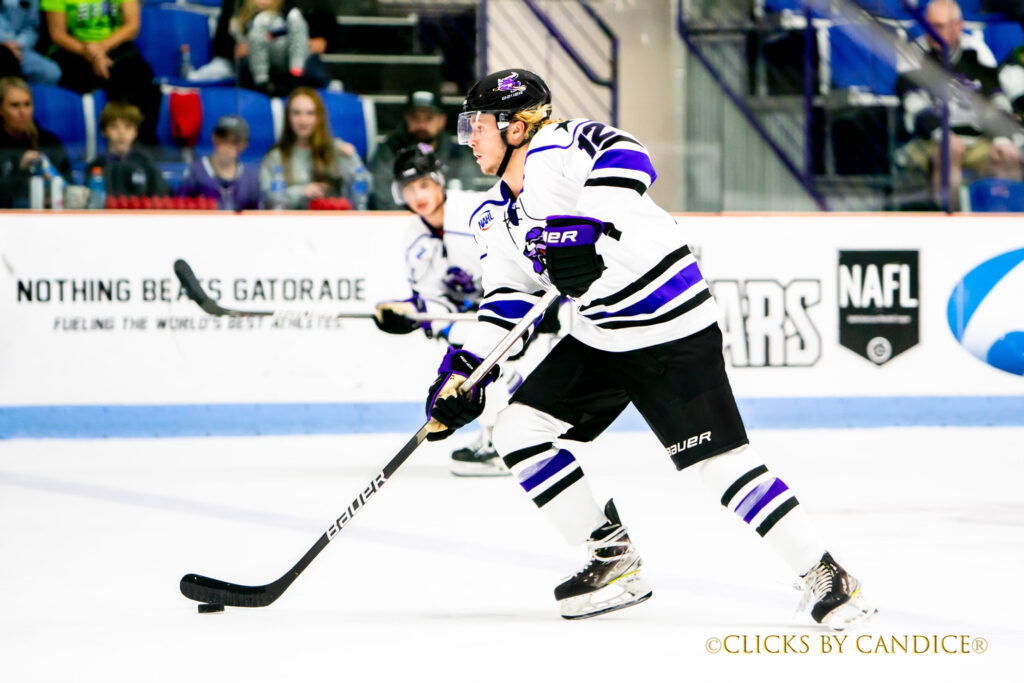 What led you to Northstar?
I was 16 years old and I was baseball player and a hockey player and I couldn't decide what I wanted to do. There was an injury in baseball that led me to either get surgery or remain playing with a torn shoulder and obviously you can't play with the torn shoulder, so that ended my baseball career. That led me to looking into options outside of Omaha and I had a coach in California when I lived there in 4th grade who played at Army with Rick and he recommended Northstar to me. We looked at it a little bit and I was obsessed with the hockey part of it, as many people can relate to, and I went to my first FCA camp in May of 2019. I was moved by so many leaders there and really experienced God for the first time in my life, which is pretty cool, and I'm grateful for that. I was just 16 years old and I didn't make the team right away and they wanted me to come back to the camp in June and that's where they offered me a spot on the Knights and I took it and I spent my junior and senior years at Northstar and that's where I gave my life to Christ in February of 2020 and got baptized with some of my best friends and that's something I'll always remember.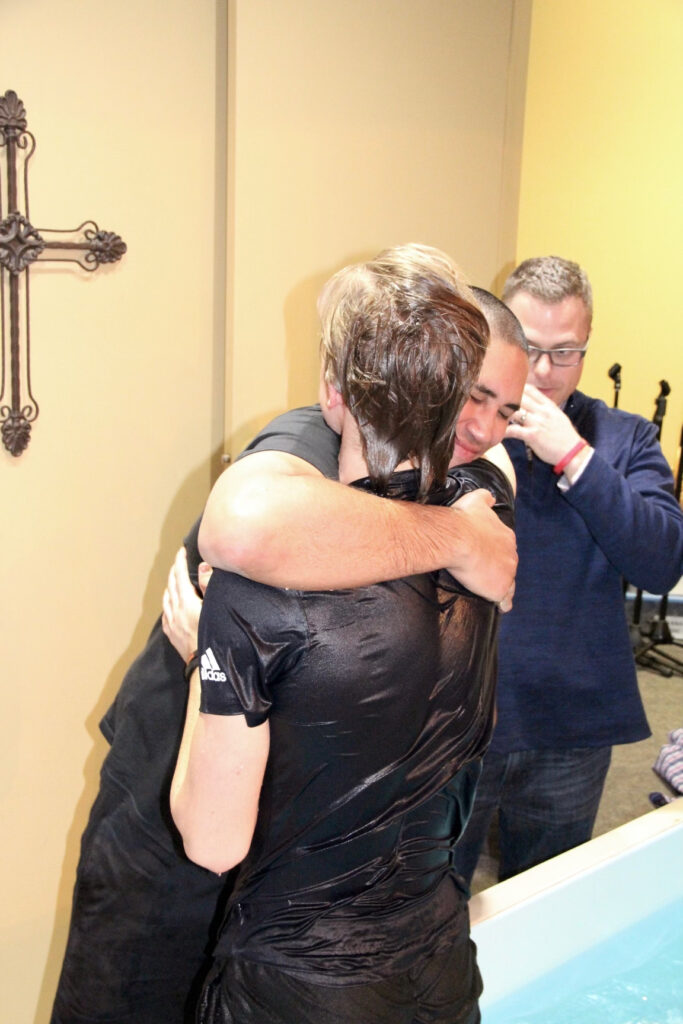 How did Northstar impact your spiritual life and how have you been able to carry that on?
JO (John Olver) always said just to be a warrior, whether that's on the ice or in my spiritual life. There was a lot of junk and hard times thrown at me and I think what I've taken from Northstar is being strong in my faith and being bold and learning what it means like to follow Christ and to be confident in Him through the ups and the downs and just knowing that you have a secure place in heaven is one thing  I really took away from Northstar. It has given me peace about a lot of things in life that I wouldn't have had before.
How did Northstar grow your skill development in hockey?
Northstar transformed me to be strong and to have the winner's mentality. I learned to have the mindset to be fearless when I go on the ice that I am playing for an audience of 1 and that's what drove me. It took a while, but it's what started to drive me during the 2nd half of my first year and it's something I stuck to the rest of the time there. In juniors, I feel like the area that I grew the most was my hockey sense and just puck battles. I learned how to battle and be tough for my size. I was always worried to put myself in the frontline of battle just because I was a smaller guy and of course it came with lots of injuries but that's definitely how Northstar changed me – to be a warrior and to be fearless. During my time at Northstar, I had one shoulder separation, two AC joint separations, I tore my hip flexor and I broke my wrist as well and I think I missed maybe 10 games in 2 seasons. It made me grateful just to be able to play and I'm thankful I went through those trials. 
What were some of the hardships of Junior hockey and some lessons you learned there? 
The main take away was how you are solely judged on performance, which is something that if I didn't go to Northstar would would haunt me for sure. Since I am grounded in my faith, I didn't really let that bother me too much I. I knew I had a bigger purpose, and there can be a lot of darkness around juniors as well. I was used to being close with my teammates at Northstar and that was something that was hard for me as well. I was fortunate enough to play a year with Northstar alumni, Luke Anderson, in Kenai and we started our own Bible study as a team and about three months in we got to the point where we had about 15 guys coming and just getting together and breaking bread with the boys and just having a good time. The Bible studies challenged me and my faith too because there were lots of questions from the guys because we might now have had right answers at times but it 's something that I always I always look back on.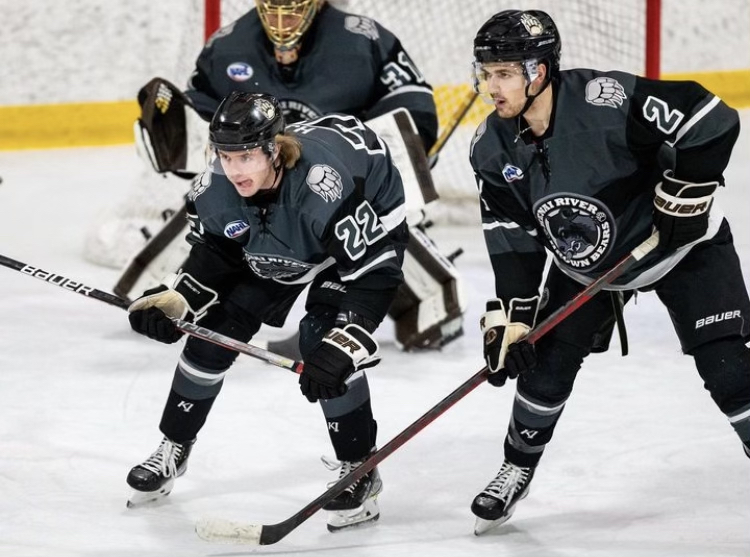 Any advice to give to the current Northstar players or future knights? 
My advice would be to just embrace the moment when you're there. I look back all the time at my two years and I wish I could have embraced what I had and the environment that I was in because the minute you step out of there, you realize how much you miss it. You'll never get the opportunity to be together with the boys so I think that's another thing to take away is the connections you build because there you're making brothers for life there. You spend a lot of time there, and you get to hone in on your skills not only on the ice but in the chapel and the weight room because life gets pretty tough outside of there. There are lots of things that get thrown at you when you're there and it seems like a lot, but it is something I would trade any day to go back.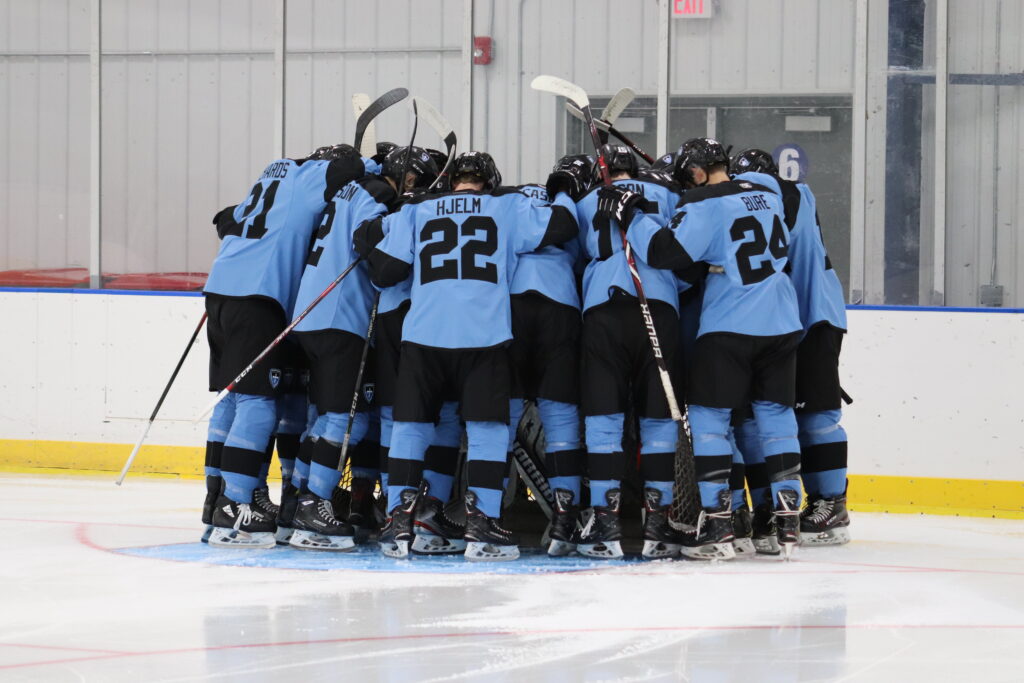 Favorite scripture verse or one that you feel is meaningful to you right now?
My verse that I have had since my senior year my billet mom made me a blanket and it I look at every night it's 1 John 4:12 (NIV) and it says, "no one has ever seen God; but if we love one another, God lives within us and his love is made complete in us." For me being at college, I think it's so important because I feel this love from people who share the same faith as me and I just feel the presence of Jesus through people I meet and it's my goal to for them to feel the same presence that I do and love people back so that's definitely a verse that's stuck with me for a pretty good reason
What's your favorite Northstar memory?
My favorite memory probably was the senior trip at the Cullen's cabin. I'm not going to say anything because I don't want to spoil it but I felt like the Holy Spirit was talking through me the whole night and I've never felt that before. We got to share so many stories and there was so much laughter. Another favorite memory was from the trip down to Dallas where we won the NAPHL Championship. It was when the whole state of Texas froze over and the power kept going out in the rink and the lights turned off and we'd have to go into the locker rooms each time for like an hour. On top of that, the game went to overtime so I think it was like a 12:00 PM game, but we weren't out there until around 6:00 PM. When we left, it was about -20 degrees outside and the bus broke down at a gas station in the middle of nowhere in Kansas around 5:00 AM. The nearest hotel to stay at was 30 minutes away and we had to have a local bus company to help us get to the hotel so it was around 7:00 AM by time it finished. It was fun though and I wouldn't trade it for anything. Finally, it's not one specific memory, but just being arm in arm with each other every morning with the boys at Chapel and just praising the Lord was something that was the most powerful consistent experience through my time at Northstar which is something that relates to God is his consistency in the way He works.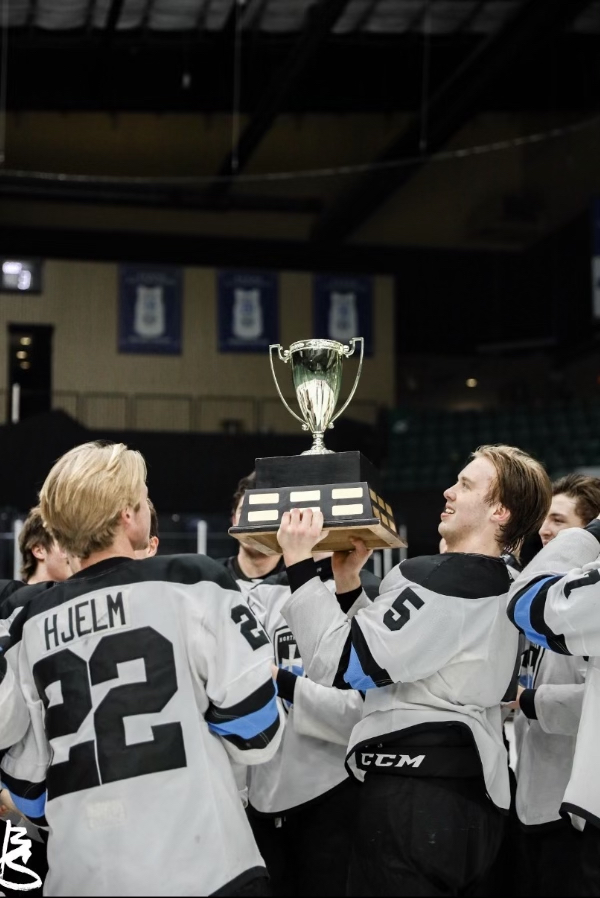 What's next for you?
I will be attending Bethel University for the next four years. I'm very excited about my future here to grow spiritually, academically and to play for Chris Mckelve. It reminds me a lot about Northstar being here and I'm just very peaceful with where I'm at and I'm very excited for the next four years.