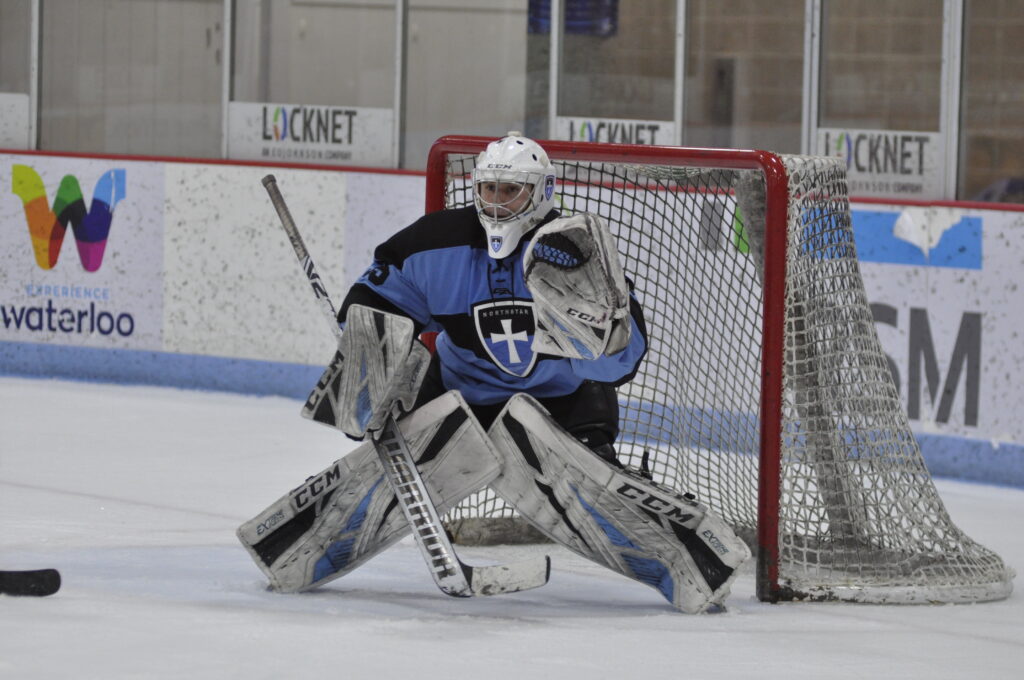 Name: CJ Kier
Years played at Northstar: 2020-2022
Current Team: El Paso Rhinos  (NAHL)
This next alumni spotlight is a really special player and has a heart for the Lord. He is a man after God's heart and a true disciple of Jesus Christ. This guy is the definition of what Tim Jackman emphasizes in "secret training". He is always at the rink early and is constantly stretching out before and after practices. The way he trains and takes care of his body resembles habits of a professional athlete. This man we have up is none other than CJ Kier. Kier came to Northstar following 2 successful years in the Colorado Thunderbirds AAA program. He played on the inaugural 16U Knights team in the 2020-21 season and then on the 18U Prep team in the 2021-22 season.  In 31 games played with the 18U Prep team, Kier boasted a 1.16 GAA and a .941 SV%, both of which ranked 1st place in all 18U AAA goaltenders. Along with partner, Logan Verpoort, the goaltending was the backbone to helping their team claim the 2022 NAPHL Dixon Cup. His stellar season with the Knights led to Kier signing a tender with the Bismarck Bobcats of the NAHL. This season, Kier played 4 games with Bismarck before he was traded to the El Paso Rhinos. With the Rhinos, Kier had a 3.19 GAA and a .907 SV% through 11 games. In his final game of the year, Kier helped lead his team to a 4-2 victory over the Shreveport Mudbugs by making 32 saves on 34 shots against. With a strong finish to his junior season, Kier has a lot to look forward to headed into next season.  
What are you up to at the moment? 
 At the moment I am at home getting ready to train in the offseason. I just got back on Sunday (4.16.23) from the season and just getting ready to work for Mountain High Hockey Goalie Club this summer and then putting work in the gym to get ready for next season.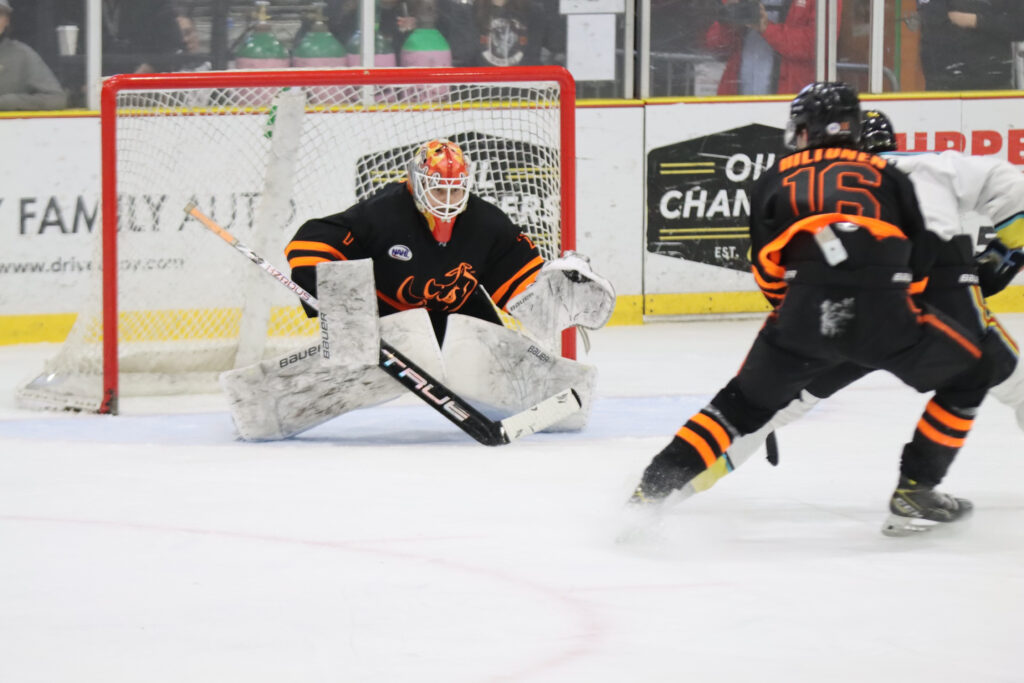 What led you to Northstar?
It's kind of a long story. In short, A family friend said he heard about the program and thought it would be a perfect fit for me. At the time I wasn't a Christian but the summer coming into Northstar, I became a Christian and that's when I knew that Northstar is where I needed to be. So after our family friend brought up Northstar, that's when me and my dad had to consider leaving the program that I was in which was a top-10 program in the country which was a very difficult decision for us. We spent months going on and off about whether we should leave or whether we should go to Northstar. One week it would be, yeah we're for sure staying, and the next week would be, we're for sure leaving. Eventually, it became such a hard decision that my dad decided to pray about it and the next day after my dad prayed about it we got a sign from God that was as clear as day and that's when we made the decision to come to Northstar.
How did Northstar impact your spiritual life and how have you been able to carry that on?
A big thing that Northstar taught me was how to live like a Christian and to show everyone what it means to be a Christian – to be in the Bible and that people are watching the way that you live your life. Tim (Jackman) would always say a thing that I thought was pretty cool. It was, instead of walking into the locker room and saying "here I am", you walk into the locker room and say "there you are". You put your pride behind you and you go to serve your teammates and be there for them and just be a light to them. I struggled with a lot of persecution this year throughout junior hockey but it ended up opening doors for me to share the gospel with my teammates and I wouldn't have been able to do that had I not gone to Northstar.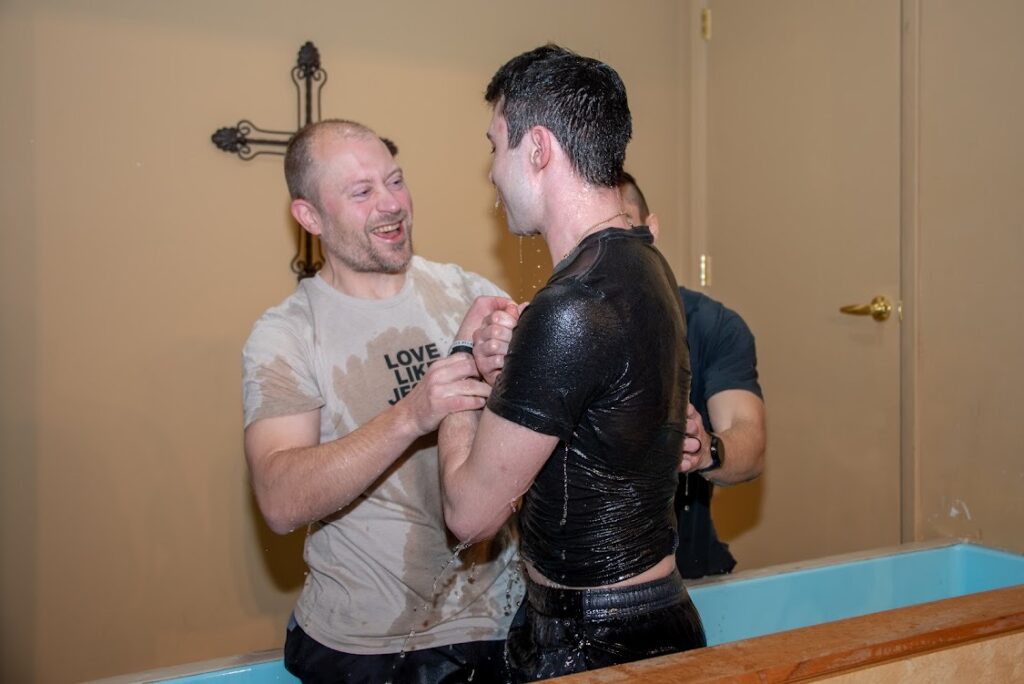 How did Northstar grow your skill development in hockey?
Northstar taught me how to work and grind through things. Junior hockey can definitely be a grind through training camp and bag skates. At Northstar, Tim taught us to push through that and also in the workouts with Frito (Josh Freitas), it taught me how to push through the pain and just keep working to get better and stronger.
What were some of the hardships of Junior hockey and some lessons you learned there? 
In junior hockey, everything has to be earned and that was something that I think kind of caught everyone by surprise. I personally came in and had an opportunity to play and maybe didn't play my best and therefore, I didn't get to play. I didn't get another opportunity to play for another month after that and that just shows in junior hockey, you have to perform if you want to keep playing. That's definitely a big hardship of junior hockey as well as being a Christian. If you're a Christian in junior hockey, you might be persecuted for what you believe in. It's just a different lifestyle that some people live and not being in that "Northstar bubble" but these are all things that through juniors, you learn how to get through it and it only makes you better going through these hardships and adversity. Junior hockey is just full of adversity no matter if you're the best player on the team or not.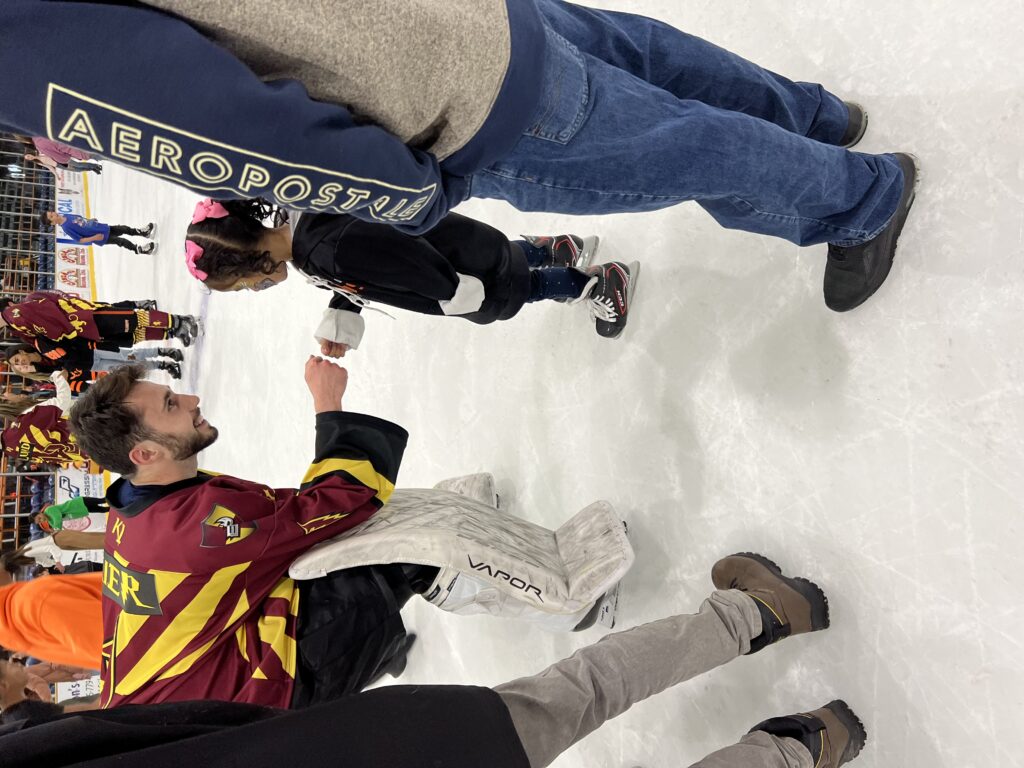 Any advice to give to the current Northstar players or future knights? 
I know Northstar teaches a lot on not being prideful, but I think going into juniors you're always expecting something. My advice to the guys would definitely be do not expect anything going into juniors. You have to earn everything and nothing is given to you. You might be given an opportunity, but if you don't perform, that opportunity is going to be taken from you. It's a business and you have to earn your spot every single day.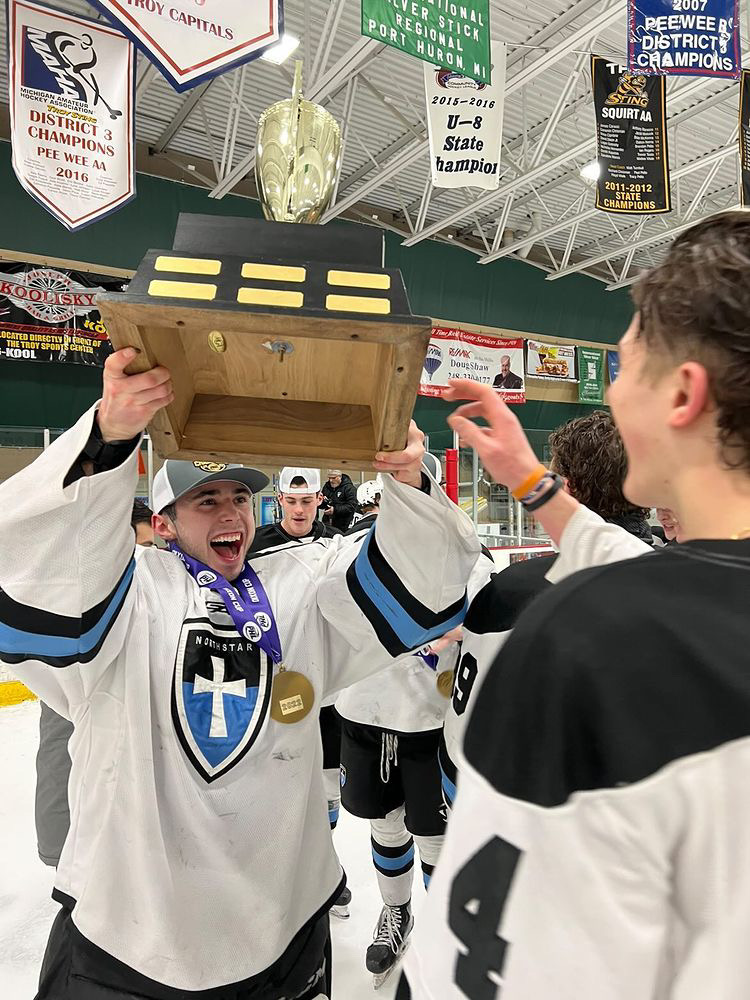 Favorite scripture verse or one that you feel is meaningful to you right now?
The verse that helped me get through this past year was Exodus 15:3 which is "the Lord is a warrior; the Lord is his name" because with as much adversity as I faced this year, that kept me going knowing that the Lord is a warrior and he can get us through anything. I just think that's such a cool scripture that the Lord is a warrior and I think that shows that we're called to be warriors as well.  
What was your favorite memory at Northstar?
My favorite memory at Northstar would be just spending time with guys in the locker room before and after games and before and after practice. We just had such a tight bond with the guys there.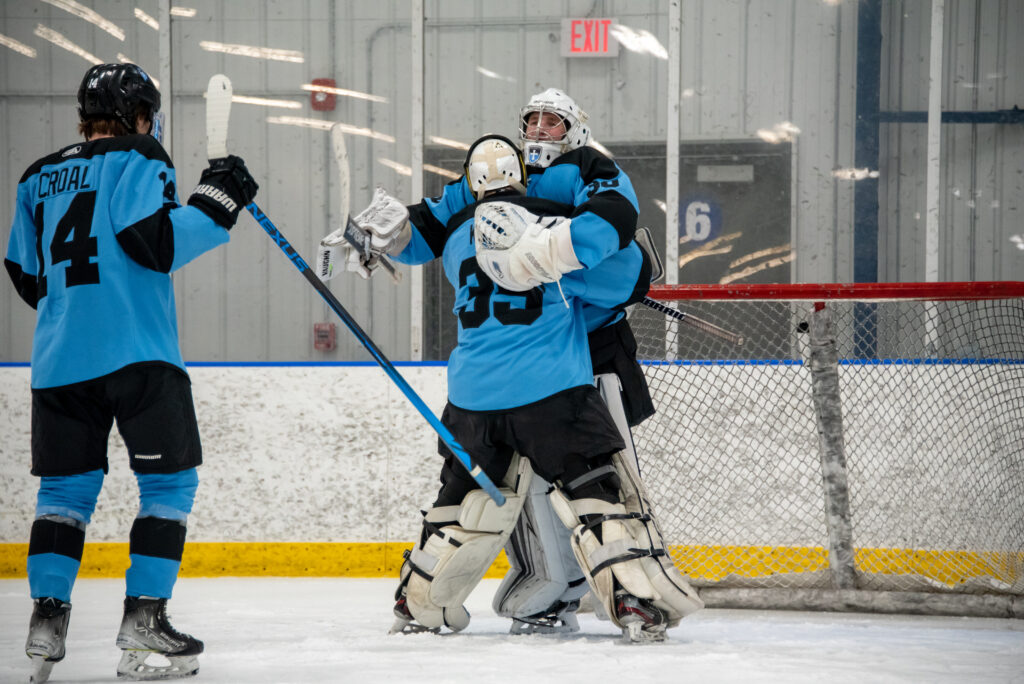 What's next for you?
What's next for me is to just put in the work in the offseason and make sure that I can be the best that I can for next season.
Bonus Story
I feel like this picture below sums up the kind of person that CJ is. On February 5, 2022 the 18U Knights were playing in Des Moines against the 18U Jr. Buccaneers. The previous 3 matchups during the season were dominated by the Knights, however this game was a very tight matchup with both teams battling with a 1-1 score nearing the end of the 3rd period and with identical shot totals of 40 for each team. With less than a second remaining in the game, Caleb Elfering scored the game winning goal which sent the Knights teammates into a frenzy to maul Elfering in the corner of the rink. But as all the players were charging to Elfering, one player was missing. Instead of skating immediately to celebrate, Kier skated directly to the Des Moines goaltender who had given up the goal to comfort him and recognize a well fought battle between the two. Acts of sportsmanship like this are amazing to see and even more so to see from a 18 year old kid. All of here at Northstar are proud to have a Godly man like Kier to carry on the legacy of what it means to be a Northstar Knight.