Alexandria, MN (Apr. 25, 2023) 
For more information, contact: Johnny Van Atta, Director of Hockey Operations (615) 830-1113, [email protected] 
The Northstar Knights are proud to announce that 18U Prep team defensemen Nate Farrell and Shane Burns have signed junior tenders. Farrell signed with the Pueblo Bulls of the NCDC and Burns signed with the Steinbach Pistons of the MJHL.
Farrell came to the Knights program in 2020 from Wheaton, Illinois. He played 1 year on the 16U Knights and has played the past 2 seasons on the 18U Knights. In his time with the 18U Knights, Farrell has gained some accolades along the way by winning 1 NAPHL Dixon Cup and 1 ESE Top 20 Challenge Championship as well as being named as a team captain this past season. In the 2021-22 season, Farrell put up 21 points (2G, 19A) in 49 games played and increased his points to 35 (8G, 27A) in 54 games played for the 2022-23 season. His 35 points this season placed him 2nd on the Knights defenseman in scoring. "I am really excited to be a part of the Pueblo Bulls program and the atmosphere they have there," Farrell said. "I'd like to thank my parents for giving me the opportunity to pursue my dream." Pueblo will be gaining a high IQ defenseman and a strong leader on and off the ice.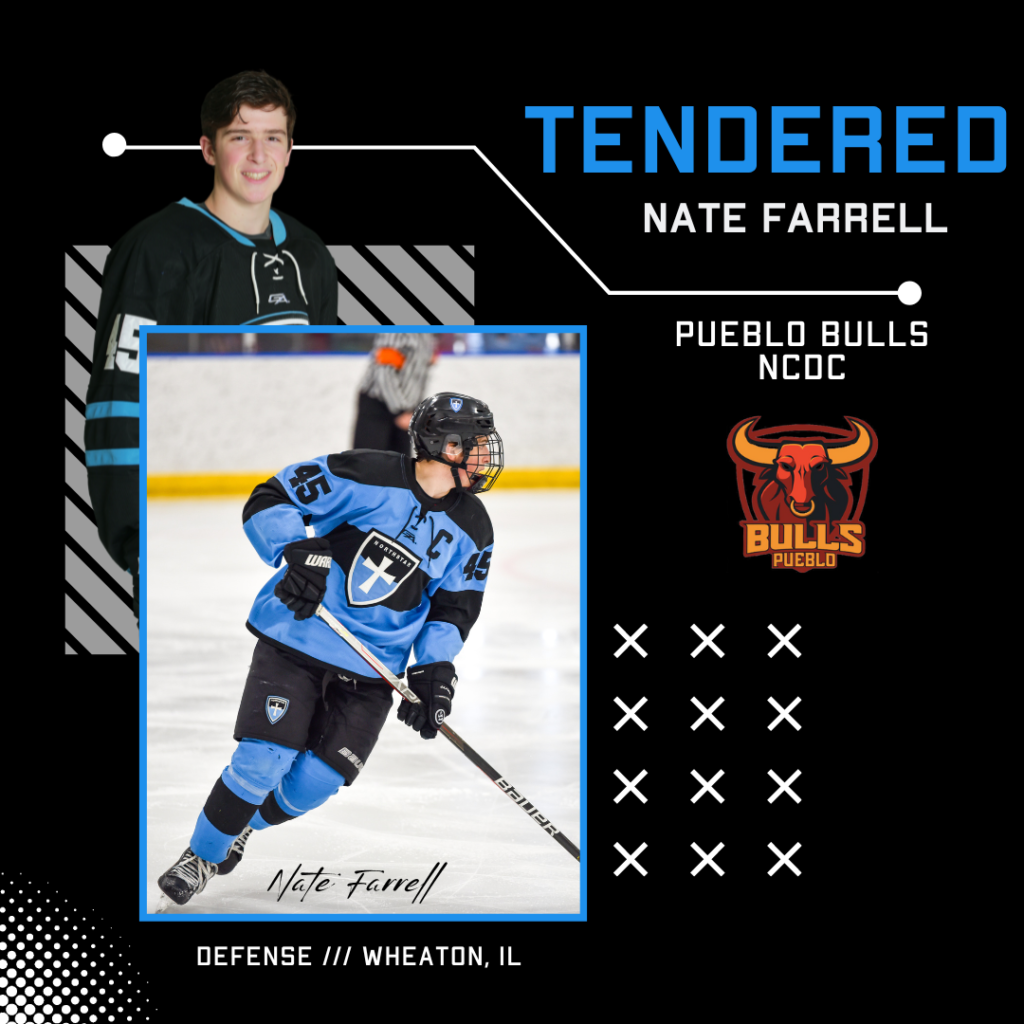 Burns, a San Clemente, California native will also be joining fellow Knights teammates Dawson McCann and Beck Lidén in Steinbach next season. After playing with the Anaheim Jr. Ice Dogs, Burns came to Northstar in 2021 and played on the 16U Knights last season where he led the defensemen in points with 35 (3G, 32A) in 56 games played. This season, Burns ranked 3rd on the Knights defensemen in points with 29 (7G, 22A) in 52 games played. When asked about his signing with Steinbach, Burns said, "I am ecstatic to become a Piston and I am thankful that I got the opportunity to follow my dreams and I would like to thank my parents and coaches along the way." The Pistons will be getting a great puck moving defenseman and a fantastic teammate.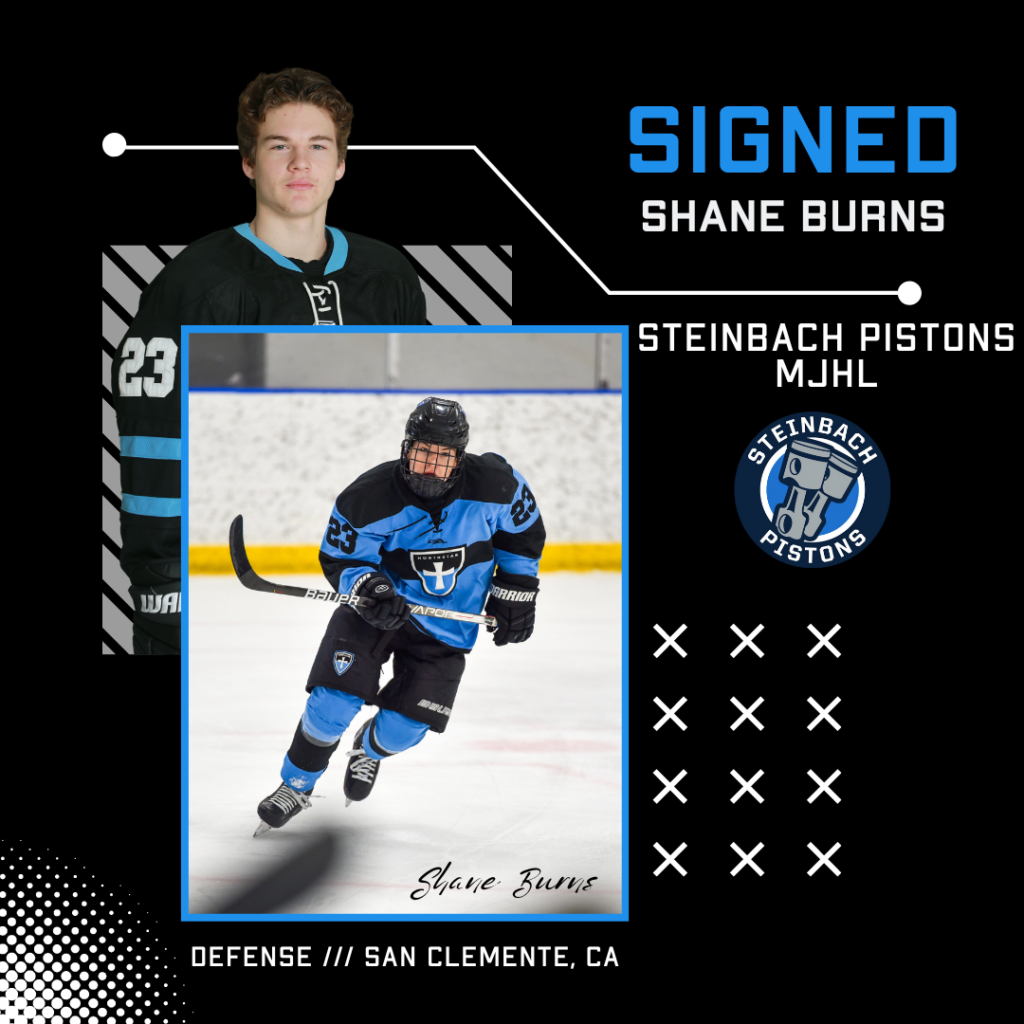 The 18U Knights team now now have 15 players signed or affiliated with Junior teams: Nate Farrell (Pueblo Bulls), Shane Burns (Steinbach Pistons), Sam Kartch (Utah Outliers), Landon Dauner (Austin Bruins), Colten Sell (WB/S Knights), Jake Lundeen (Notre Dame Hounds), Cooper Fredericks (Notre Dame Hounds), Brayden Berg (Oklahoma Warriors), Kaleb Pitman, (Jersey Hitmen), Caleb Elfering (Wenatchee Wild), Dawson McCann (Steinbach Pistons), Nathan Huntington (Utah Outliers), Bauer Berry (Muskegon Lumberjacks), Brady Jones (Utah Outliers), and Beck Lidén (Steinbach Pistons).